Sometimes I branch out from making cards and the rare scrapbook page. Every once in a while I get inspired to create a home decor piece.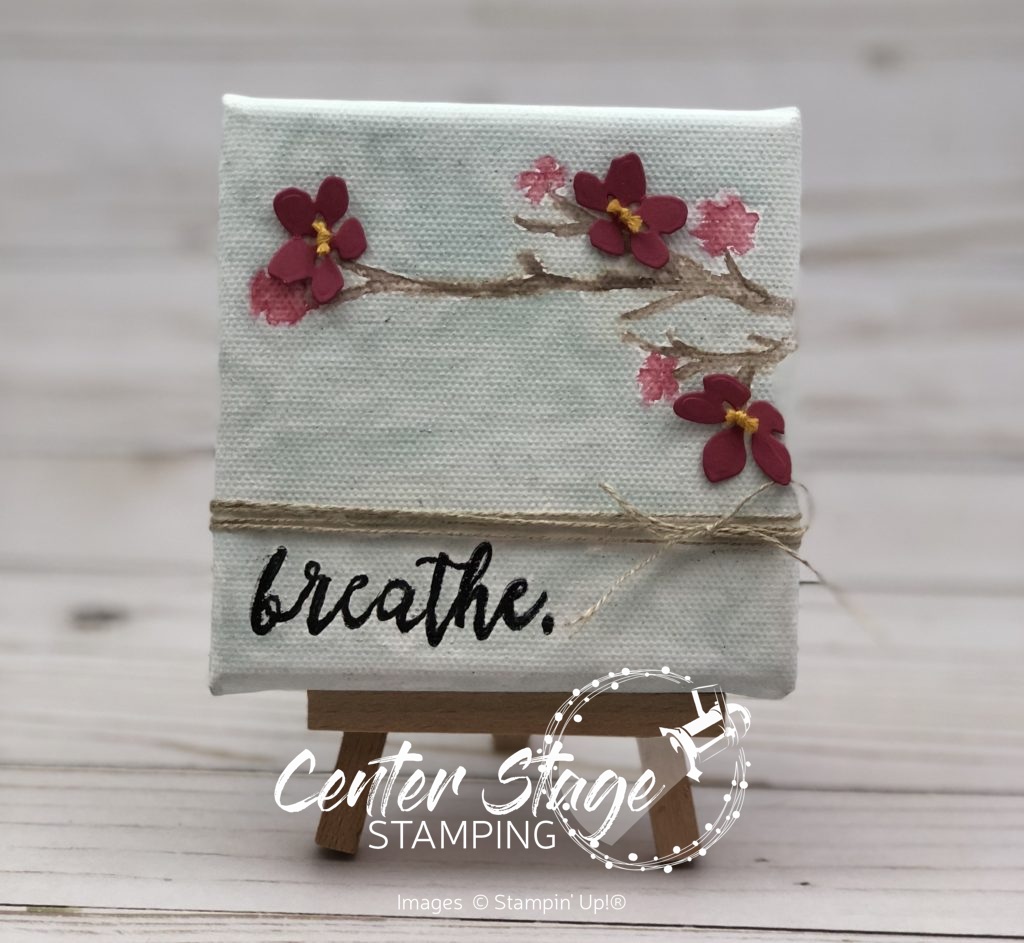 For this project, I started with a 4 inch square canvas.  I did a water color wash with Soft Sky ink across the canvas.  Next I stamped the branch and flowers from the Colorful Seasons stamp set.  It is difficult to get a full image on the canvas because of the edge of the wood under the canvas, but don't worry.  Next I went over the stamping with my aqua painter to bleed out the image and get more of a water color look.  I stamped "breathe" in black memento ink and traced over it with a Black Journaling Pen to fill in the gaps on the canvas.  a few Rose Red die cut flowers with Crushed Curry baker's twine knots.  A bit of Linen Thread wrapped around the canvas finishes it off.  All in all, this project came together really quick.  The most time was waiting for the initial water color wash to dry.
Thanks for stopping by! Happy Stamping!
-Mary