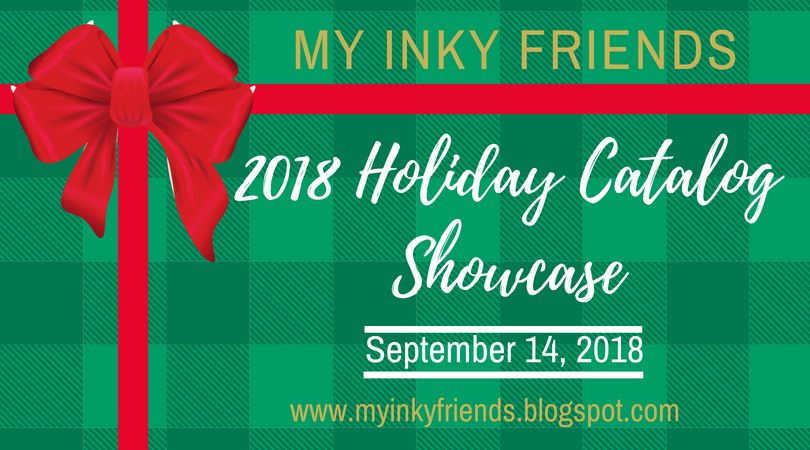 Welcome to My Inky Friends 2018 Holiday catalog Showcase blog hop!  We are shining the spotlight on some of the great new stamp sets in the Stampin' Up! Holiday Catalog.  If you are following the hop in order, you have come here from Cindy and her wonderful Winter Woods display.  Now, join me as I put the fantastic Wishing You Well set center stage.
I love a versatile set and this one really is great for any season.  So, let's take a look at some of it's many talents.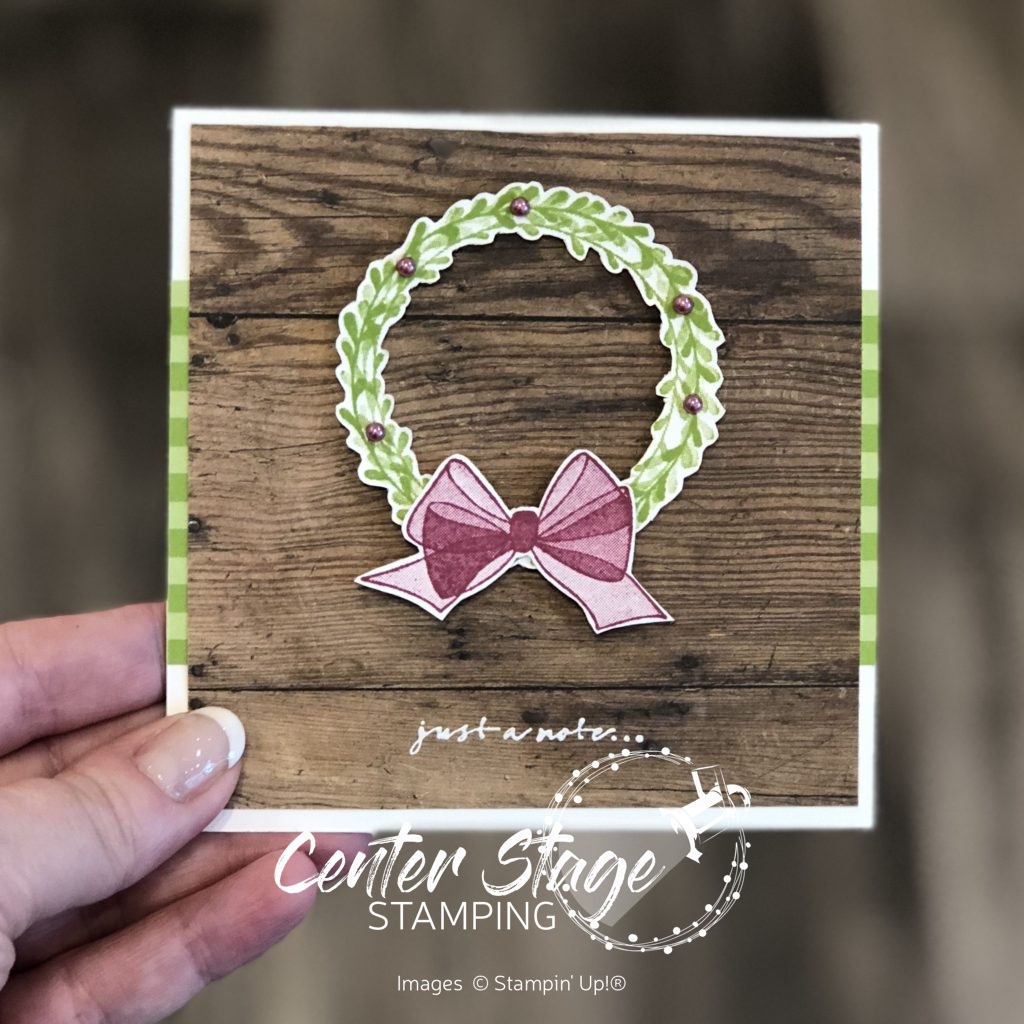 I love this wreath with the Wood Textures designer series paper!  Lemon lime twist and Berry Burst create a vibrant contrast to the wood.  A wonderful card just to let someone know you are thinking of them.  But, change out the greeting and this would work for a Christmas card as well.  See, versatile!
Since this is the HOLIDAY Catalog showcase, I naturally had to make a Christmas card.  I went with traditional green and red, but chose to work with bright and bold Lemon Lime Twist (I seriously can not get enough of this color!) and Poppy Parade.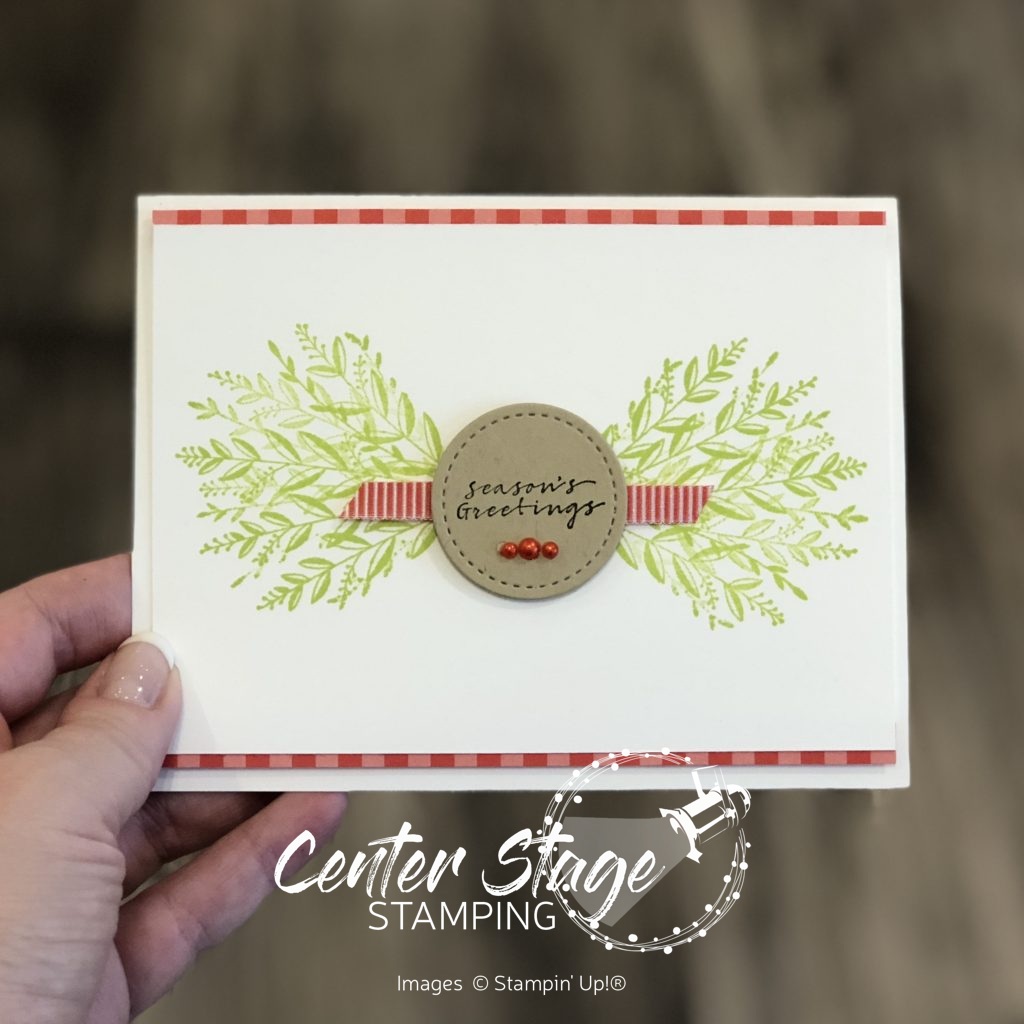 I love how the bit of striped Poppy Parade paper peeking out from the main panel echoes the striped Poppy Parade ribbon!  The three little pearls were colored with my Poppy Parade Stampin' Blends marker.  Voila – perfect coordination!  This would be an easy card to mass produce.  Simple, but with some fun little details to make it interesting.
That's a wrap for me.  I will now send you over to Twila who is showcasing one of my favorite sets – Dashing Deer.  Thanks for stopping by!  Come back again and join me in putting a spotlight on creativity!