I'm super excited to be joining the Stamp Review Crew this month! What's that? What is the Stamp Review Crew? We are an international group of Stampin' Up! demonstrators that gets together to do a blog hop on the first and third (and sometimes on a fifth) Monday of each month. For each hop we choose a single stamp set to put center stage, and then we work our creative magic! All of the hops are archived on the Stamp Review Crew blog.  So, if you every need some extra inspiration, head on over HERE and check them out.  If you are following the hop in order, you should have arrived here from Anne at The Stampin' Schach.
For this hop, we are putting Rooted in Nature in the spotlight.  What a beautiful set!  I got to work with this set this spring when I made display samples for Stampin' Up! On Stage Milwaukee.  You can see some of those projects in this post.
This time I decided to go for a bolder look by stamping the leaves in Granny Apple Green and Tranquil Tide.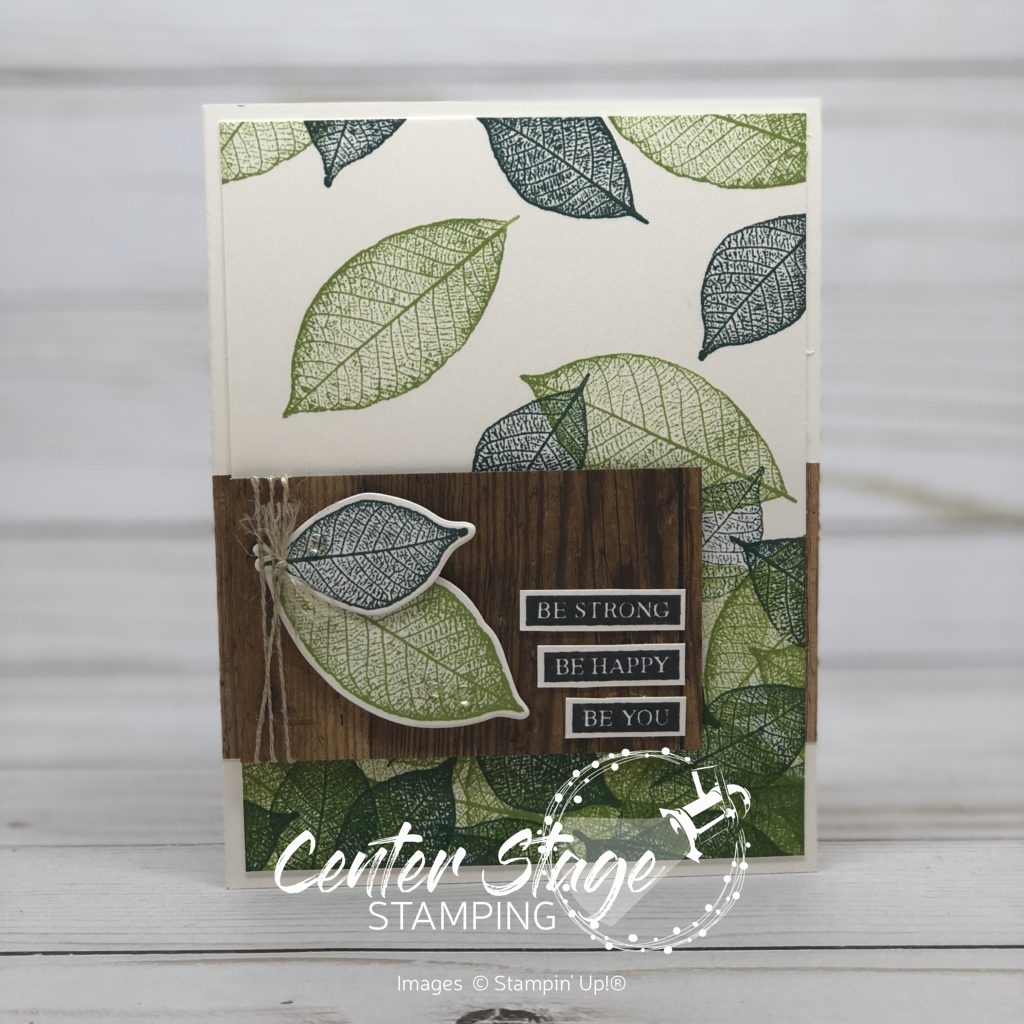 I was going for the feeling of falling leaves so I kept them more sparse at the top and layered them heavily at the bottom. The Wood Texture DSP made me think of a fence.  I did use one retired item – the clear epoxy dots.  I just loved the idea of dew drops on the cut out leaves.
I'm also sharing my absolute favorite project I have made with this set.  This scrapbook page features one of my favorite pictures of my two daughters from my oldest's wedding last summer.  I am so proud to be Momma Bear to these two beauties.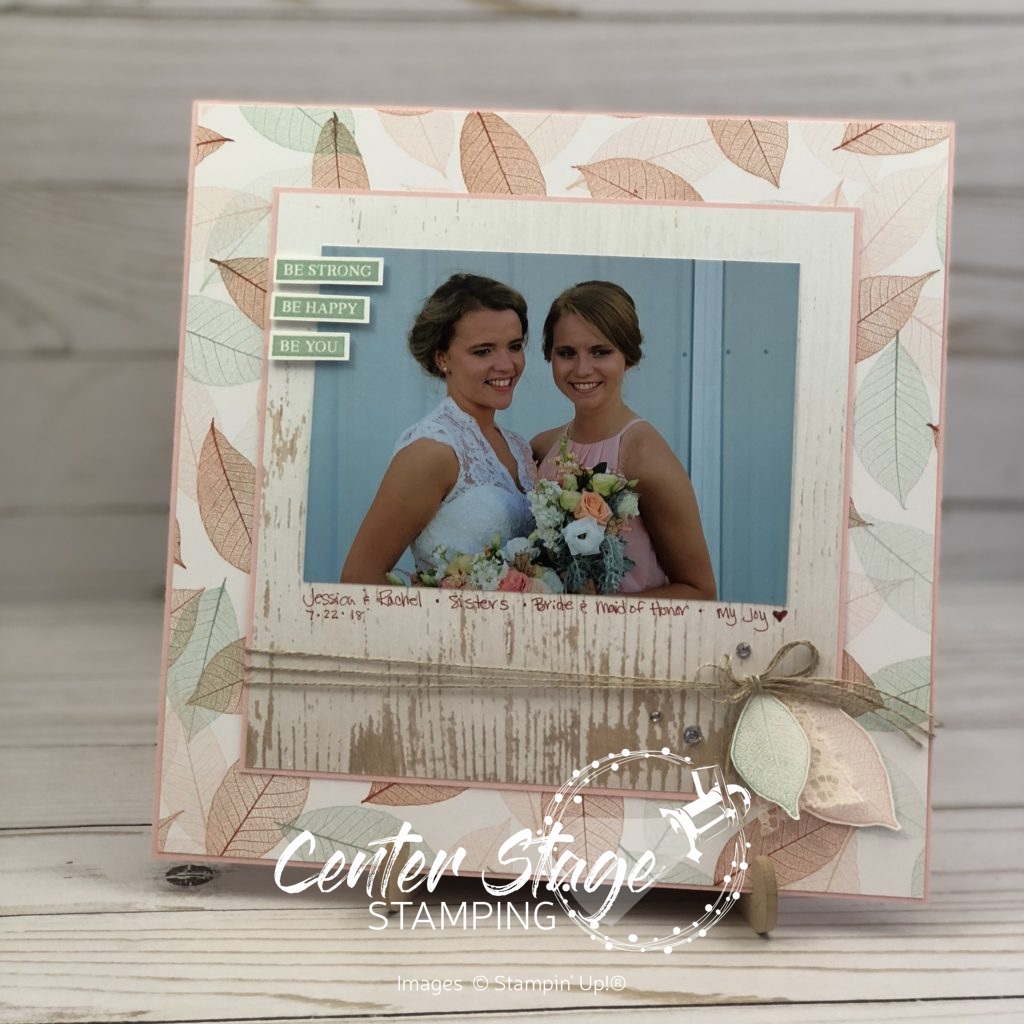 Well, if you started at the beginning, I am the last stop on the blog hop.  I hope you have enjoyed all the great projects that have shone a spotlight on Rooted in Nature! From here, you can head back to Anne's blog or go on to Heidi's(the start of the blog hop). If you started somewhere in the middle, make sure you check out all the other blogs.  There are some fantastic projects out there!
That's a wrap for now!  Happy Stamping!