A little Theatre update: This week is the last week of rehearsals for the Middle School musical – Disney's Mulan Jr. – that I am co-directing.  The following week is show time.  That means the next 2 weeks are going to be CRAZY!  Making sure every last details comes together.  This show will end on Feb. 4 and on Feb. 5 I have auditions for the High School spring play that I direct. Plus, I am getting things ready for the summer children's theatre workshop that I run.  Trying to find creative time in the studio will be a challenge this week.
I have one last (for now) Party Panda project to share with you.  This set has been SO much fun to work with.  (I have been creating some fun stuff with other sets as well, I promise.)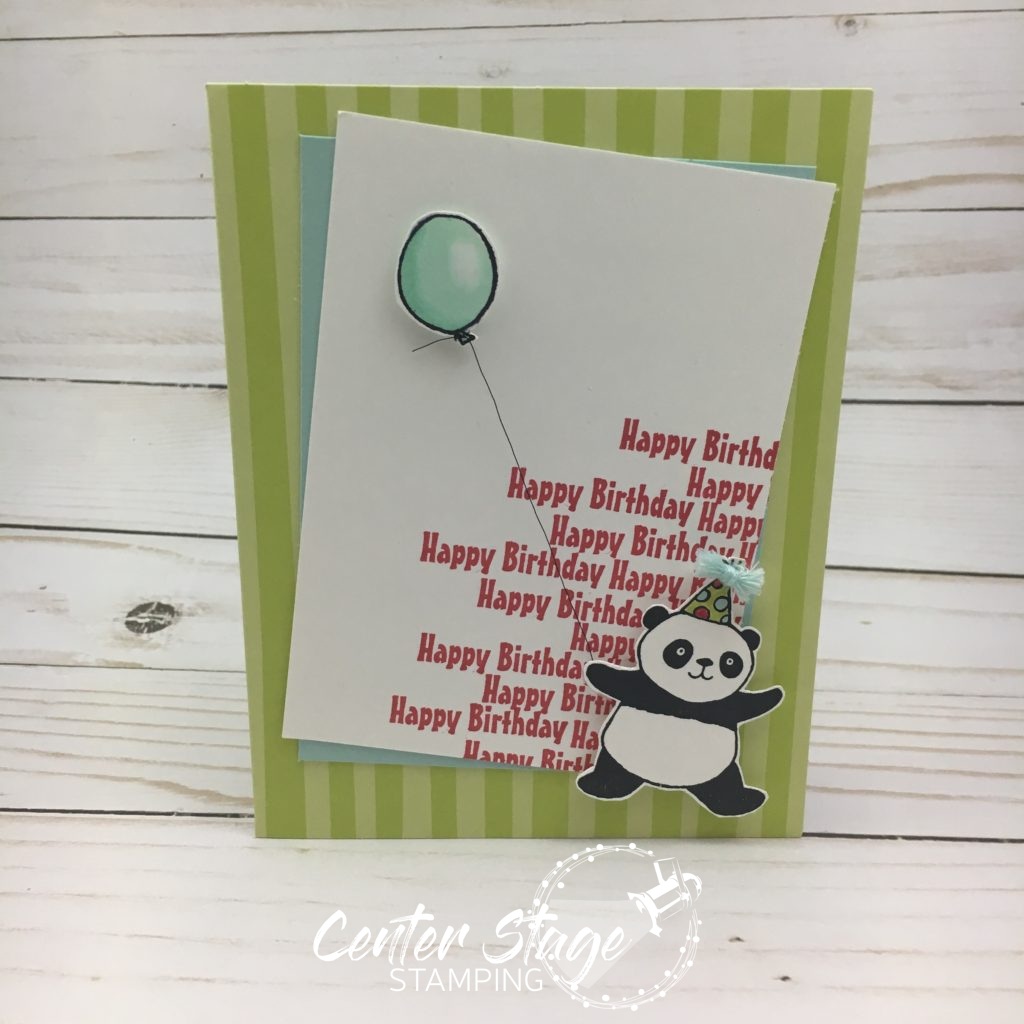 The card base is the Sale-A-Bration Tutti-Frutti cards and envelopes.  Our little panda friend stands out against the text background.  His hat was colored with Stampin' Markers and the tiny little bow is Pool Party bakers twine. His balloon was colored with the new Blends markers.  Made it a breeze to do the shading.  A fun birthday greeting for friends of any age.
Thanks for stopping by! Happy Stamping!
-Mary