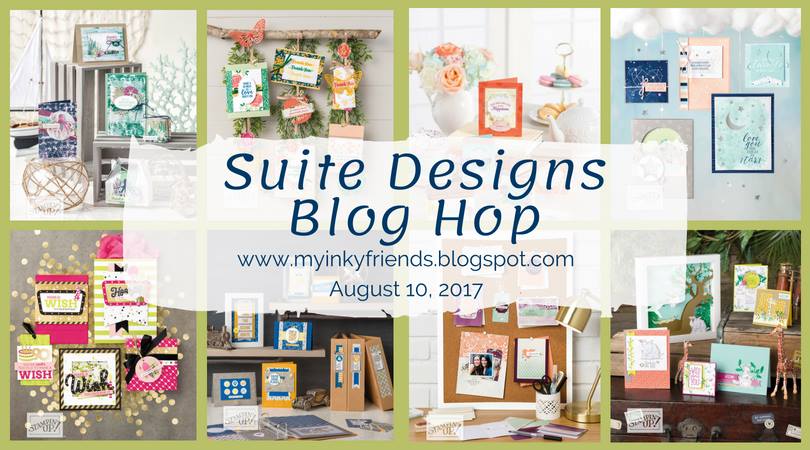 Welcome back!  I excited to be part of My Inky Friends Suite Designs Blog Hop!  This time we are putting a spotlight on various product suites in the 2018-19 Stampin' Up! catalog.  I am thrilled to put the broadway Bound suite center stage! (I know, you are all so surprised that i would pick that suite.  What can I say?  Somethings are just meant to be!)  This dramatic suite can be found on page 69.
Let's start with this fun project pairing.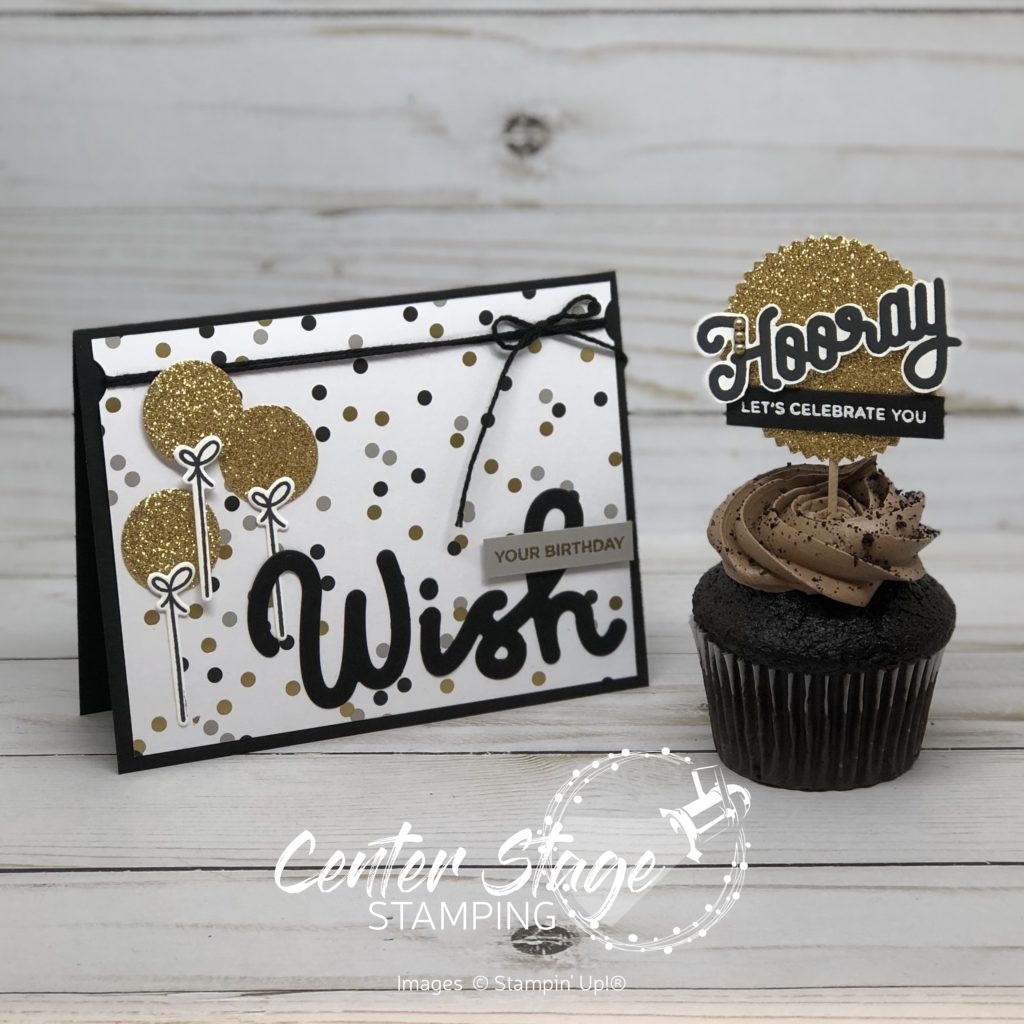 Who wouldn't love to get a birthday treat like this.  The gold foil in the Broadway Bound designer series paper brings out that Broadway sparkle!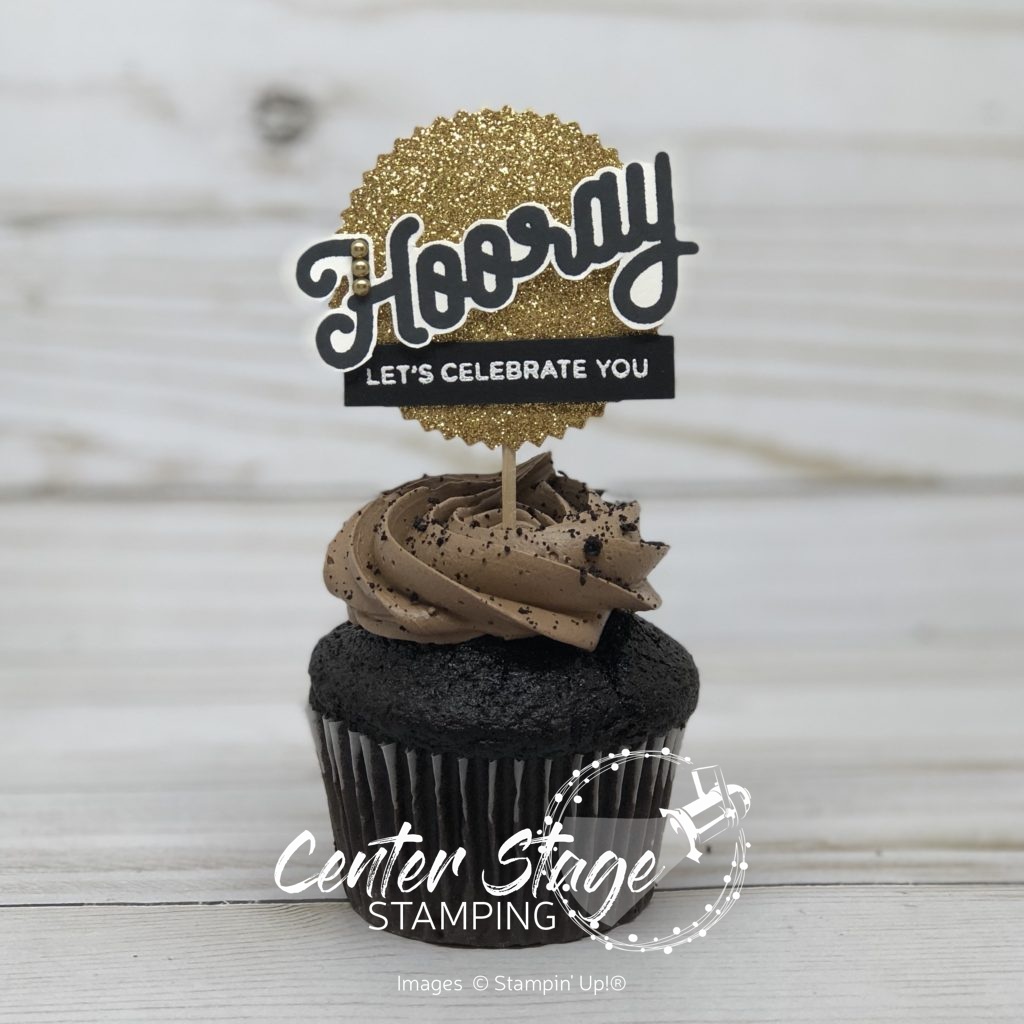 First off how awesome is this cupcake topper?  A bit of gold glimmer paper punched with the Starburst punch makes a great base for the fun greeting. A few gold Metallic Pearls are a great finishing touch.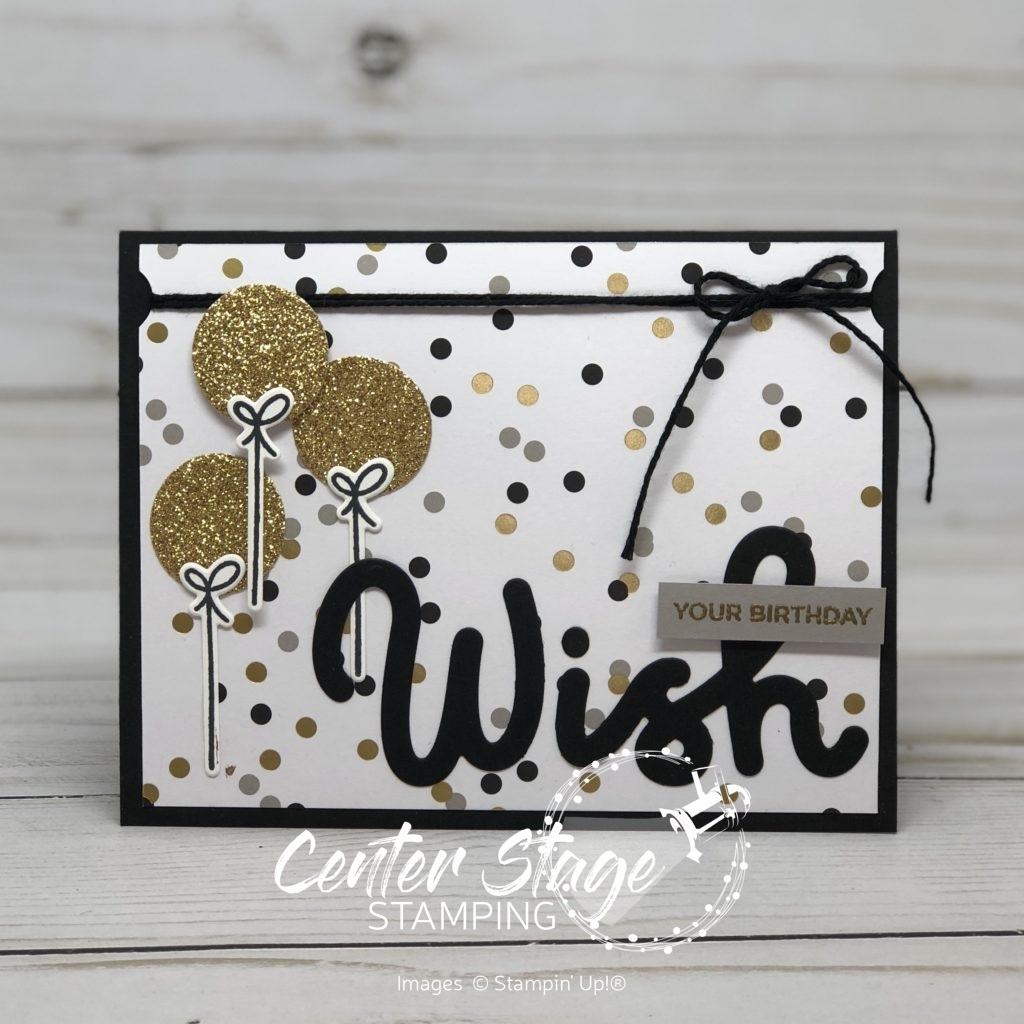 The gold shimmer cut from the Broadway Lights Framelits balloons make this a great coordinating card for the cupcake treat.
This next pair of projects Brings out the Bold colors of Lovely Lipstick and my favorite, Lemon Lime Twist,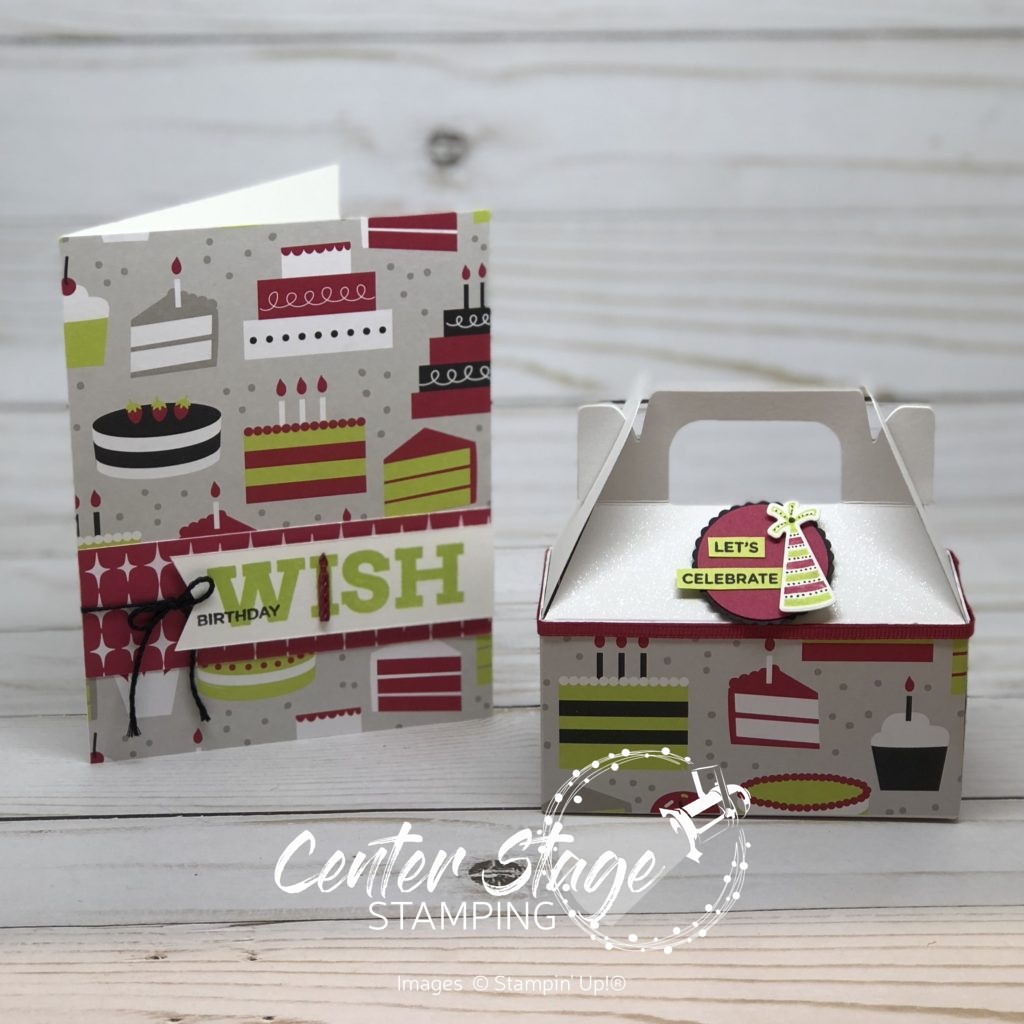 Here is a closer look at the gift box.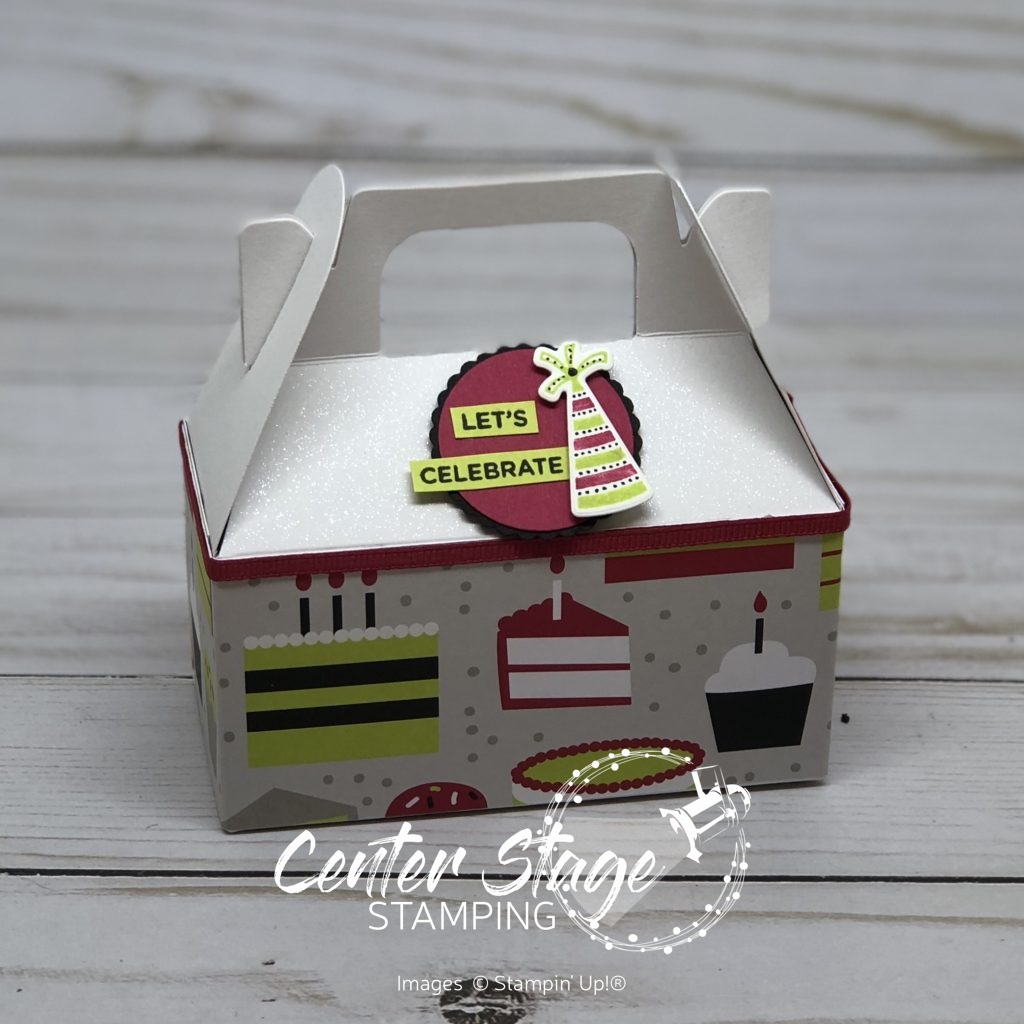 I started with one of the Lustrous White Mini Gable Boxes.  I wrapped the bottom with the cake pattern from the Broadway Bound dsp.  I glued some Lovely Lipstick 1/8″ Grosgrain Ribbon around the top.  The greeting on the box is layered as follows: 1-3/8″ scallop circle in Basic Black, 1-1/4″ circle in Lovely Lipstick, the hat die cut from the Broadway Lights Framelits (I added the black dots with a Basic Black Stampin' Write Marker).  I stamped the sentiment on Lemon Lime Twist card stock and cut it apart and adhered to the circle.  This element is added to the box with dimensionals.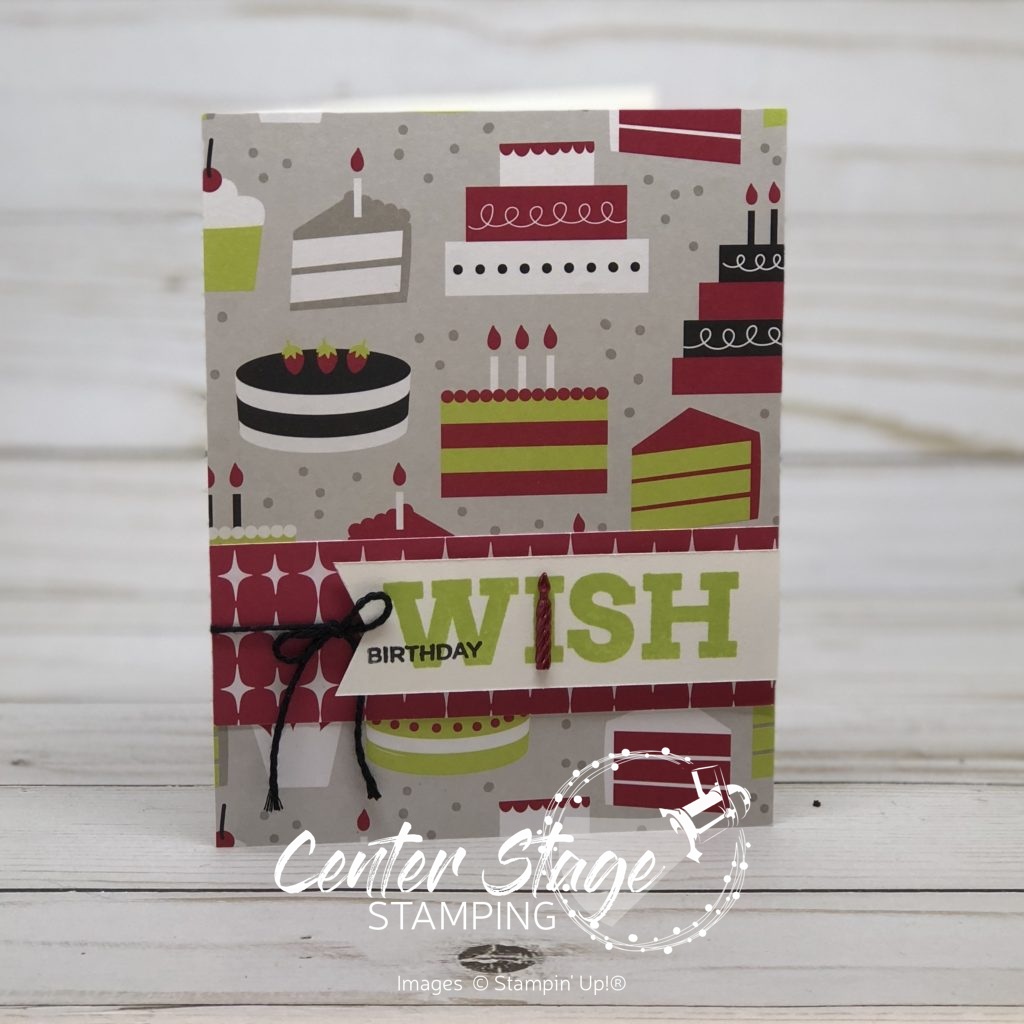 I let the Broadway Bound dsp take center stage for this card.  The little candle embellishment on the "I" is one of the silver Candle Embellishments.  But wait, it's pink, not silver.  Ah ha!  I colored it with the dark Lovely Lipstick Stampin' Blend!  How cool is that?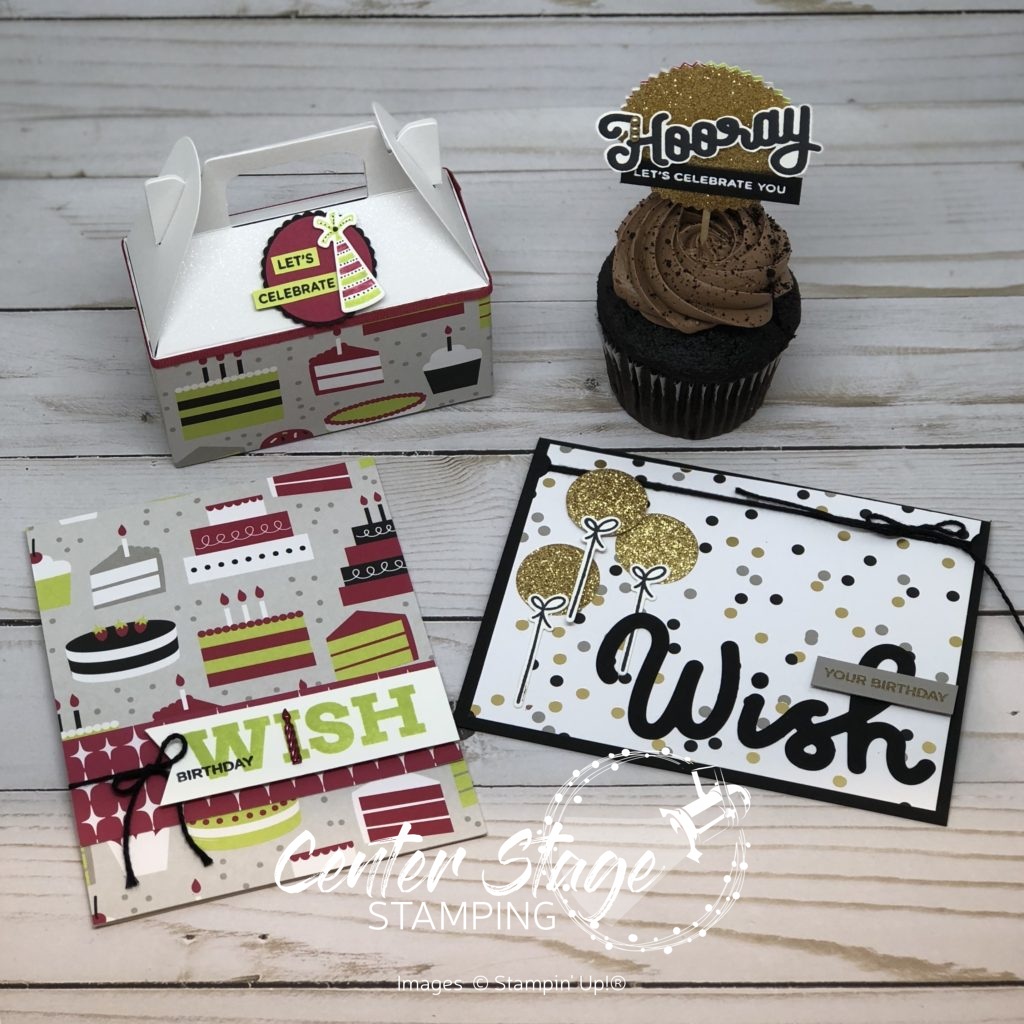 Broadway Bound is a fantastic suite of products that give your birthday projects great dramatic flair!   I'm sending you over to Twila and her wonderful projects featuring the Under the Mistletoe Suite.  Or, if you are traveling backwards through the hop, you can go back to Rhonda and her delightful projects with the Delightfully Detailed Suite.
That's a wrap for now. Happy Stamping!