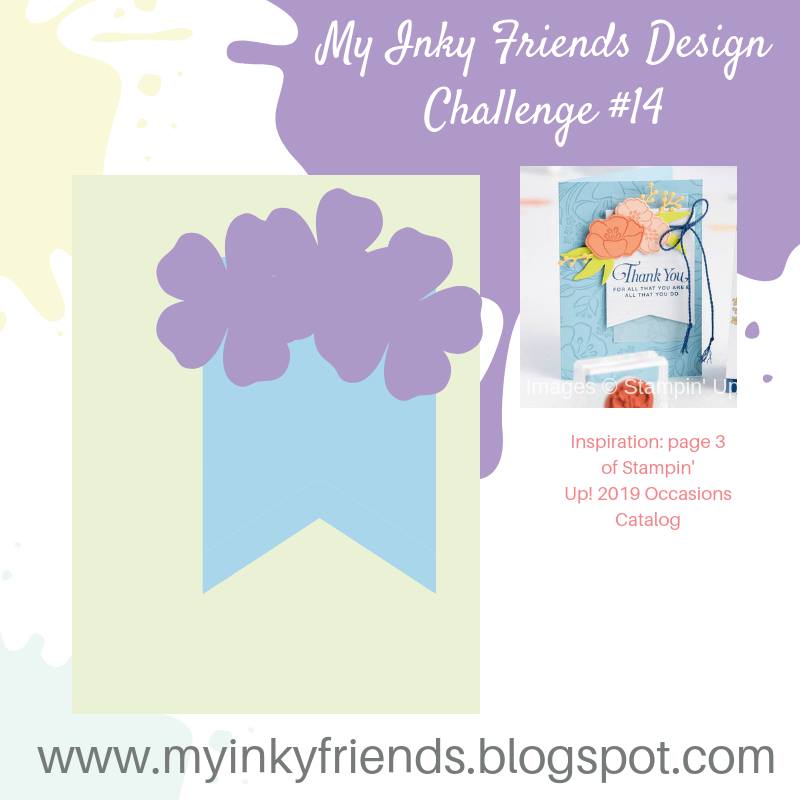 My Inky Friends are back with a new design challenge! This one is a layout based on a card on page 3 of the new Stampin' Up! Occasions Catalog. Be sure to check out all of the great inspiration over at My Inky Friends and then play along and share your creation based on this fun sketch!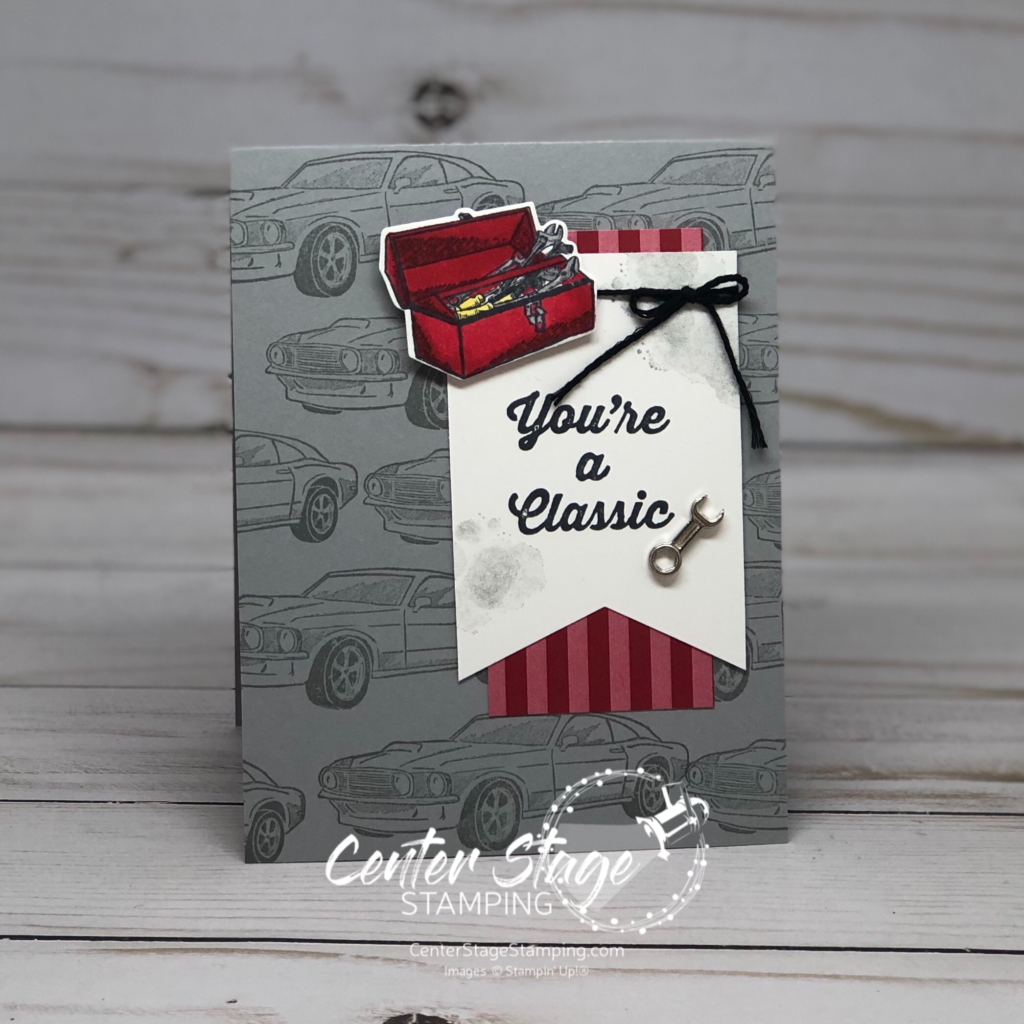 I simply love the card this sketch is based on, so my first instinct was to reach for florals. But then I stopped and thought, "I need to push myself to something different", so I reached for the new Geared up Garage. I always struggle with making cards for men. But, this set and sketch came together for a fun card that is perfect for the gear head in your life.
Thanks for stopping by! Join me again to shine a spotlight on creativity!