This past weekend was my daughter Rachel's 21st birthday.  When did that happen?  21!? Life continues forward far to quickly.  I love you to the moon and back, Rachel!  I wanted to share the "card" I made for her.  She really likes pineapples, so I used that as my starting point.  I decided to make an explosion box and somehow incorporate 21 pineapples.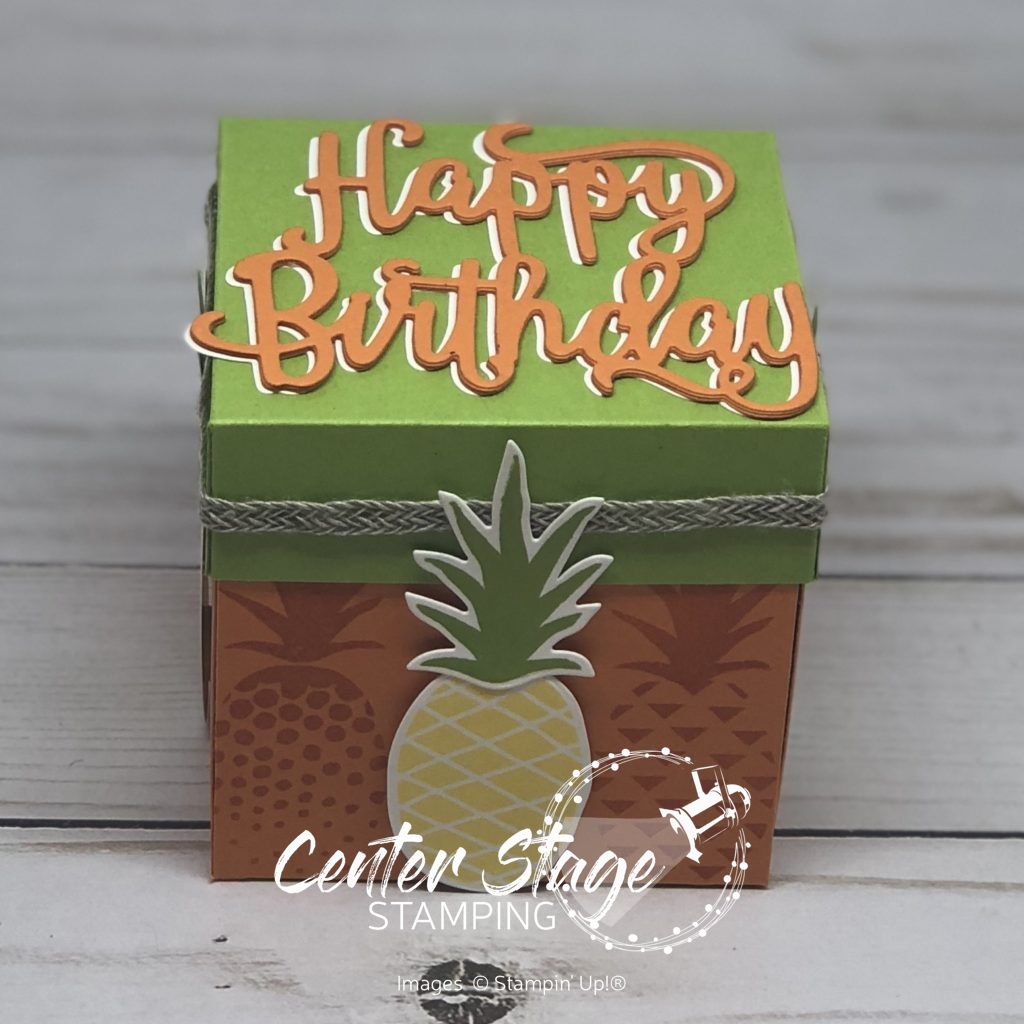 I used Concord and 9th's Pop Art Pineapple for the 12 pineapples around the exterior of the box. They are stamped in Stampin' Up! Pumpkin Pie ink on Pumpkin Pie card stock.  Four pineapples are stamped in Pineapple Punch and Granny Apple Green and cut out with the coordinating dies.  I added the Happy Birthday Thinlit and some Braided Linen Trim to the Granny Apple Green box top.  But what about the inside?  When I saw this folded pineapple by Martha Inchley on Pinterest, I knew I had the perfect center for the explosion box.  Thank you, Martha for sharing your pattern!!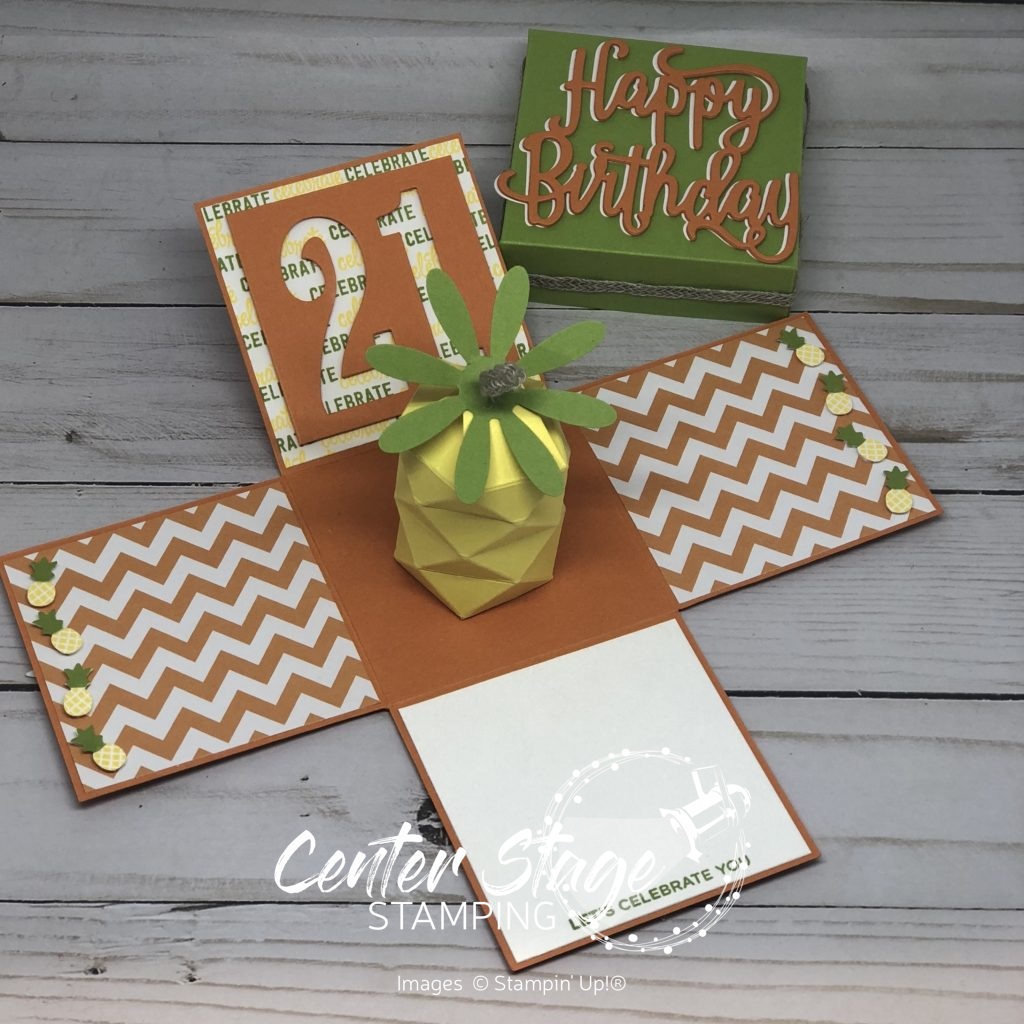 I added eight tiny pineapples in Pineapple Punch and Granny apple Green and punched out with the retired tiny pineapple punch.  I am so happy with how it turned out.  What's more, Rachel loved it!  Thanks for stopping by! Join me again to shine a spotlight on creativity!