It's time for a bonus round with the Stamp Review Crew!  Join us for an inspirational blog hop shining the spotlight on Little Twinkle!  This is a very fun set and is part of the sweet Twinkle Twinkle product suite. (See what I did there?) I have previously shared a couple of cards I made with this suite.  You can see them HERE and HERE.  This time around I wanted to try something different.  I decided I wasn't going to use the coordinating Tinkle Twinkle Designer Series Paper or similar colors – with the exception of Night of Navy.  I also wanted to see if I could come up with something other than a baby card.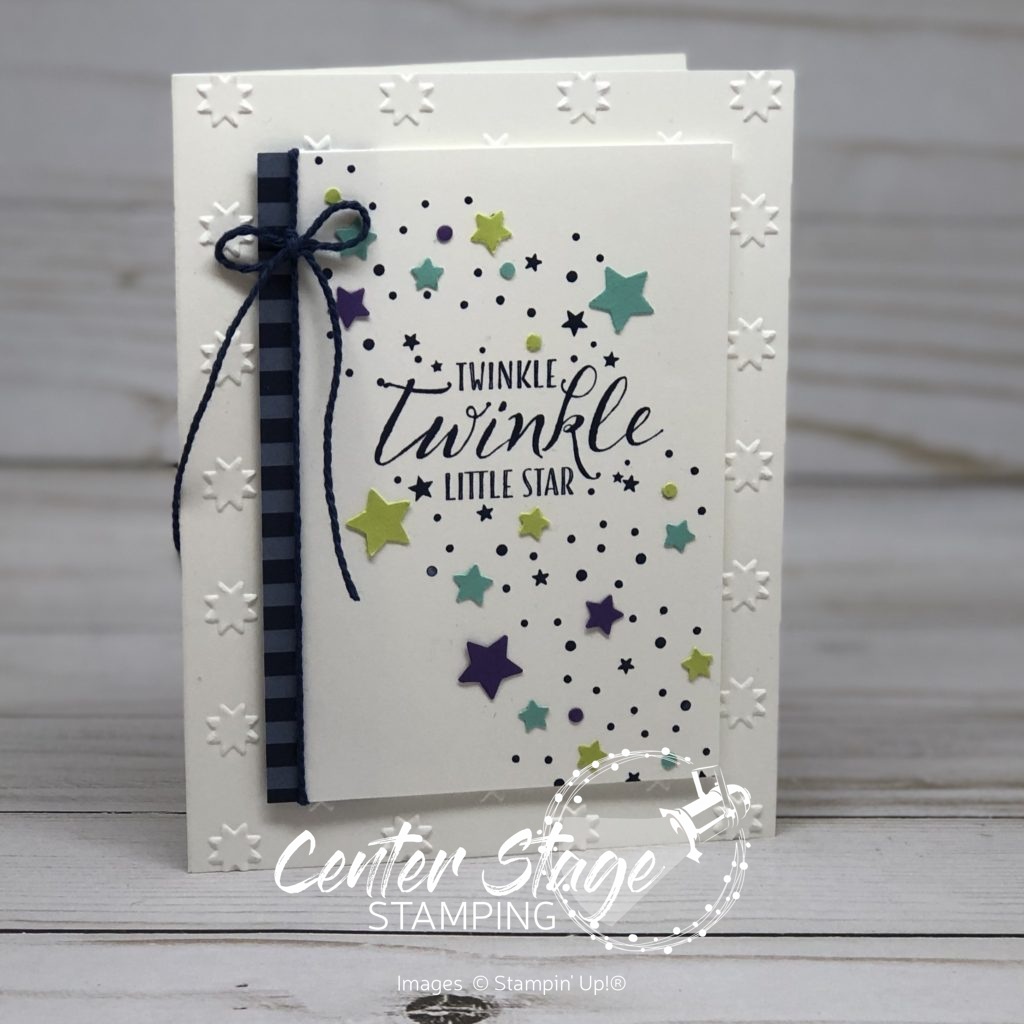 This card started with a White card base embossed with the Oh My Stars embossing folder.  I stamped the sentiment and stars in Night of Navy on a smaller white panel.  I used stars and dots punched from the Twinkle Builder punch in Lemon Lime Twist, Gorgeous Grape (for some reason, the Gorgeous Grape stars look Navy in the photo) and Coastal Cabana and glued them on randomly. The Take Your Pick Tool came in handy for this task!  I added a strip of Night of Navy striped pattern from the Neutrals DSP stack and tied some Night of Navy Medium Bakers Twine.  I love the bright color pops on this card.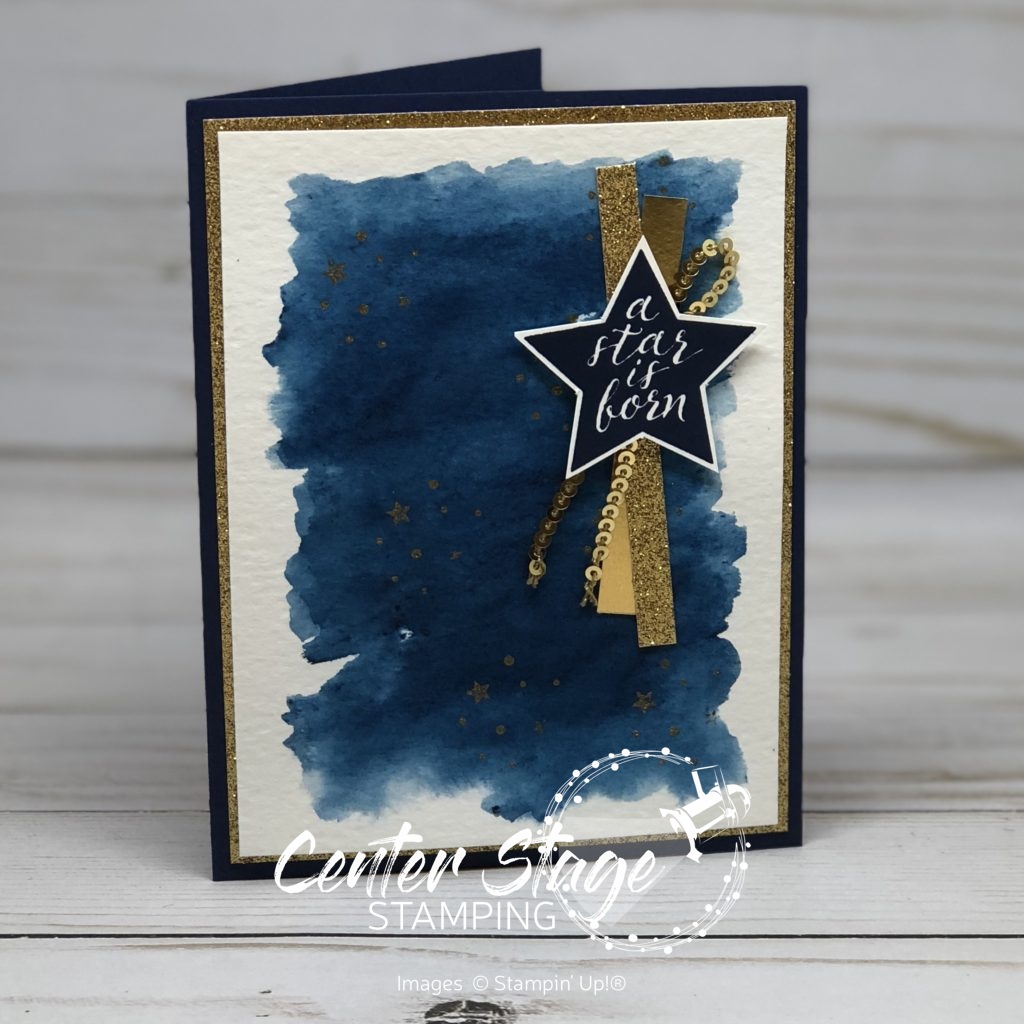 For this next card, I decided to have a go with my Brushos.  Would you believe I have had them since April and this is the first time I have used them!  Crazy, huh?  I started with a pice of watercolor paper.  I wet it down and sprinkled some Prussian Blue brusho on.  I moved it around with my aqua painter and added more Brusho until I got the depth of color I wanted.  Once this panel was completely dry, I stamped the small stars and embossed them in gold.  I stamped the star in Night of Navy and cut it out.  I added some Gold Foil, Gold Glimmer Paper and Gold sequin trim behind the star for  extra texture contrast. The watercolor paper panel  is layered on Gold Glimmer paper and a Nigh of Navy card base.  This would be a great card for many different occasions!
I hope now you look beyond just baby cards for this fun set.  Make sure you travel through the entire blog hop for more amazing Little Twinkle inspiration! You can head on over to Tanya or go back to Stesha and remember you can always find the full blog hop list on the Stamp Review Crew page.
Thanks for stopping by!  Join me again to put a spotlight on creativity!