I am trying to wrap my head around the fact that my son…my youngest child…my baby boy…turned 20 on Monday.  I no longer have any teenagers.  When did this happen?  I swear he was just starting Kindergarten.  Now, he is in his second year of college.  I wanted to share the card I made for him.  Full disclosure: it uses some retired paper and ink colors.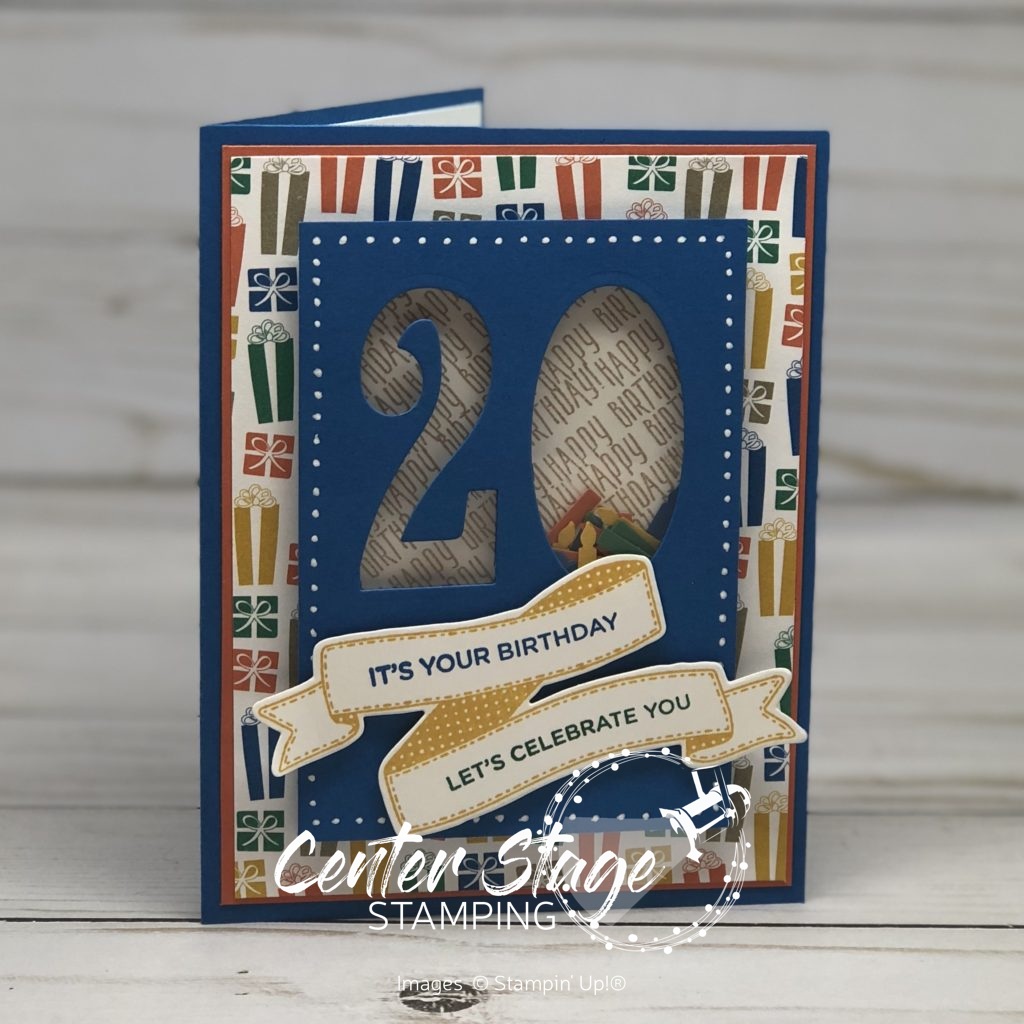 I made a shaker card with 20 candles in the "0"! The "Happy Birthday" (stamped in Crumb Cake) is from Picture Perfect Birthday. The banner is from Birthday Banners and sentiments are from Broadway Birthday. I used a white gel pen to make the dots around the shaker panel. I am happy with the final result, but it took me a while to get there.  It is hard making a card for a 20 year old boy…um, young man….er, guy. I think I need more time to full grasp this milestone.  But, another is right around the corner.  In 10 days, my middle child turns 21!!  Someone hit the pause button.  Time is moving too fast.
Thanks for stopping by! Join me again to put a spotlight on creativity!