Hello, everyone!  Quick post today as I am deep in the chaos of moving back into my craft studio!  There are still finishing details to wrap up (like trim and installing Brett's desk), but my space is ready for occupancy!  I'm excited to share it with you once it is presentable.  Right now, I need to figure out where everything is going.
Today's card features the stamp set P.S You're the Best.  I am really drawn to typewriters.  They invoke a nostalgic feeling.  I'd love to get one for display some day.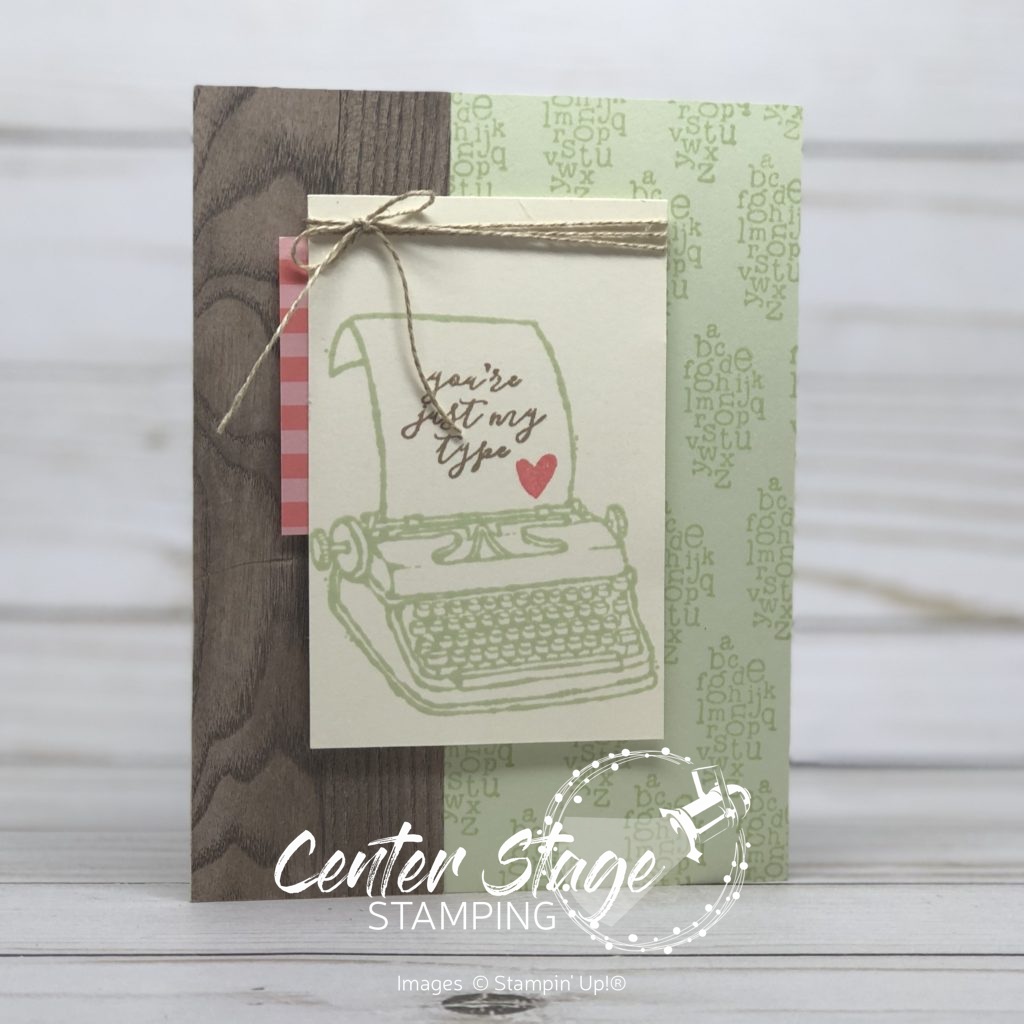 I love the combo of Wood Textures DS, Soft Sea Foam and a pop of Flirty Flamingo. The subtlety of the Soft Sea Foam, DSP and Linen Thread really let the tiny bits of Flirty Flamingo grab you.
Thanks for stopping by! Happy Stamping!
-Mary