I thought I'd pop on and give you a quick update on my studio remodel.  Progress is slow, but there is progress.  There is a definite trade off when you tackle remodel projects yourself.  You save money, but it often take longer because you have to find the time in the midst of everyday life happenings to work on it.  My darling husband is so awesome for taking this on.  I truly appreciate all he does for me.
This past week he got the walls taped, mudded and painted.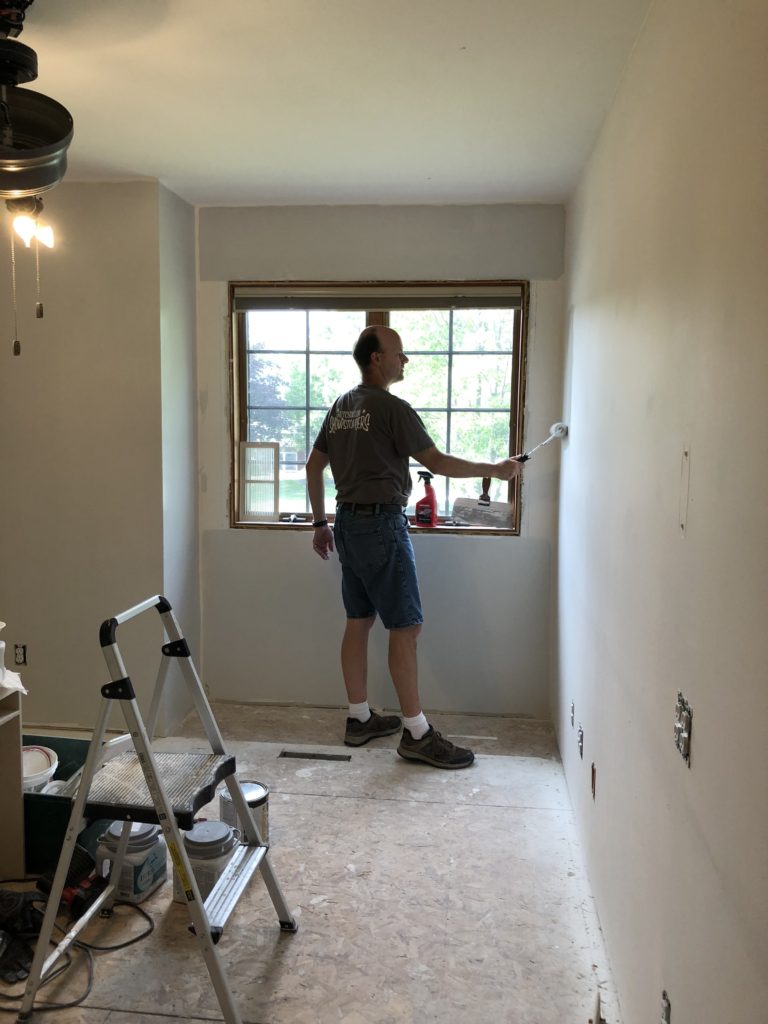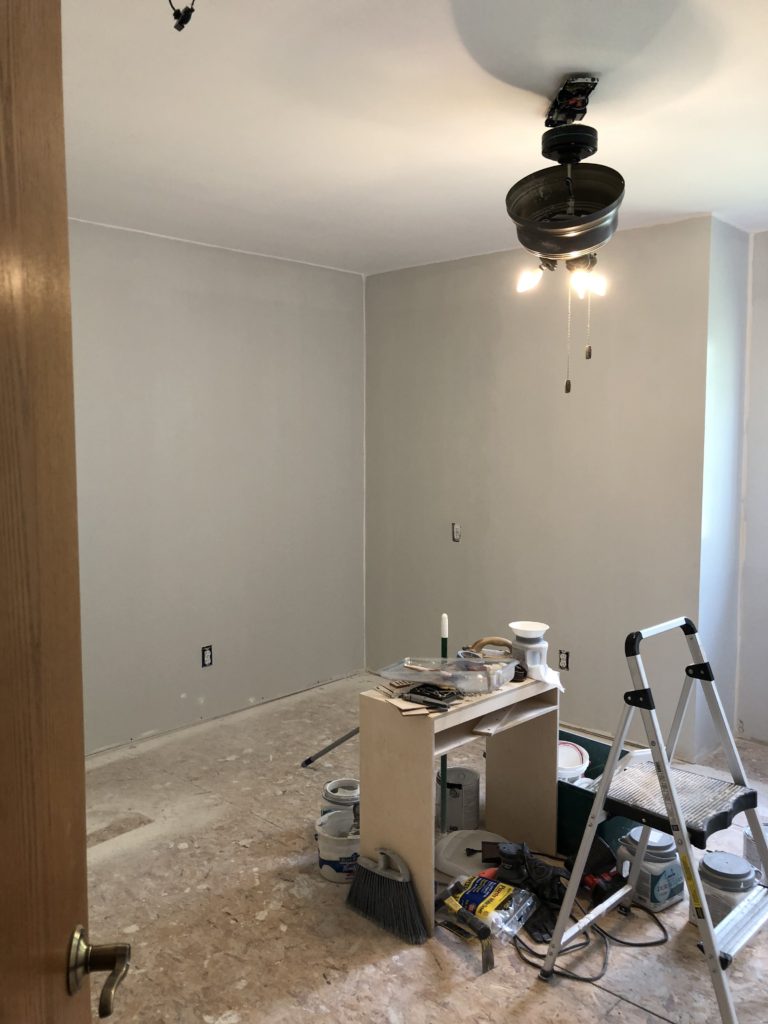 and over the past two nights he installed the new flooring!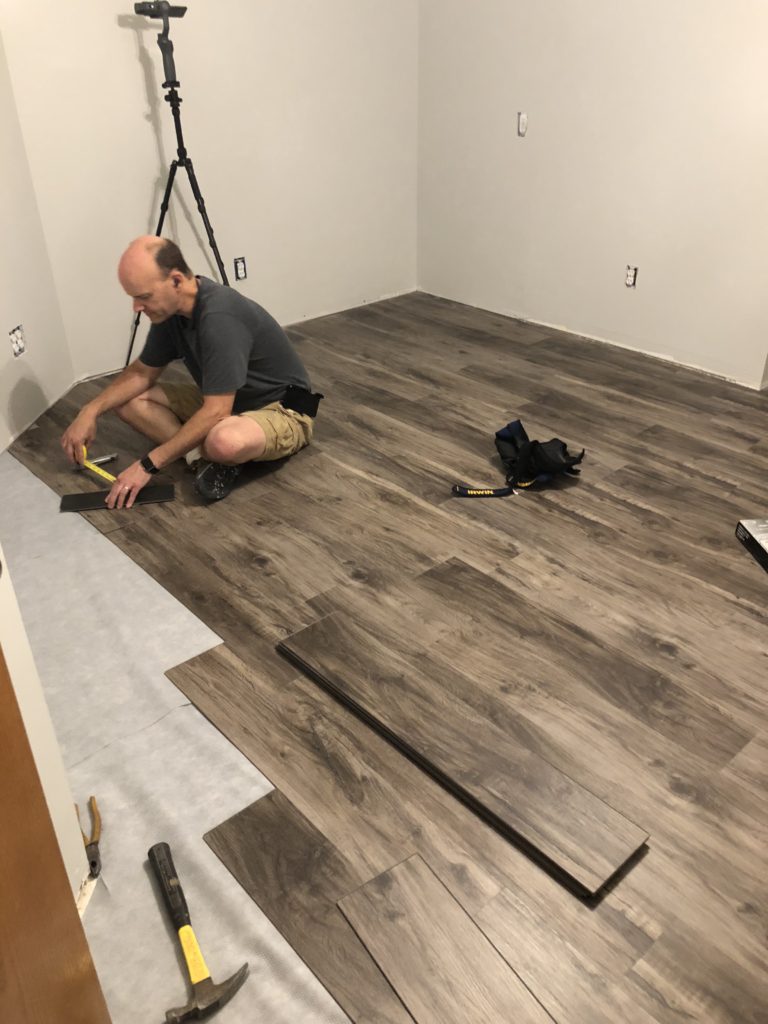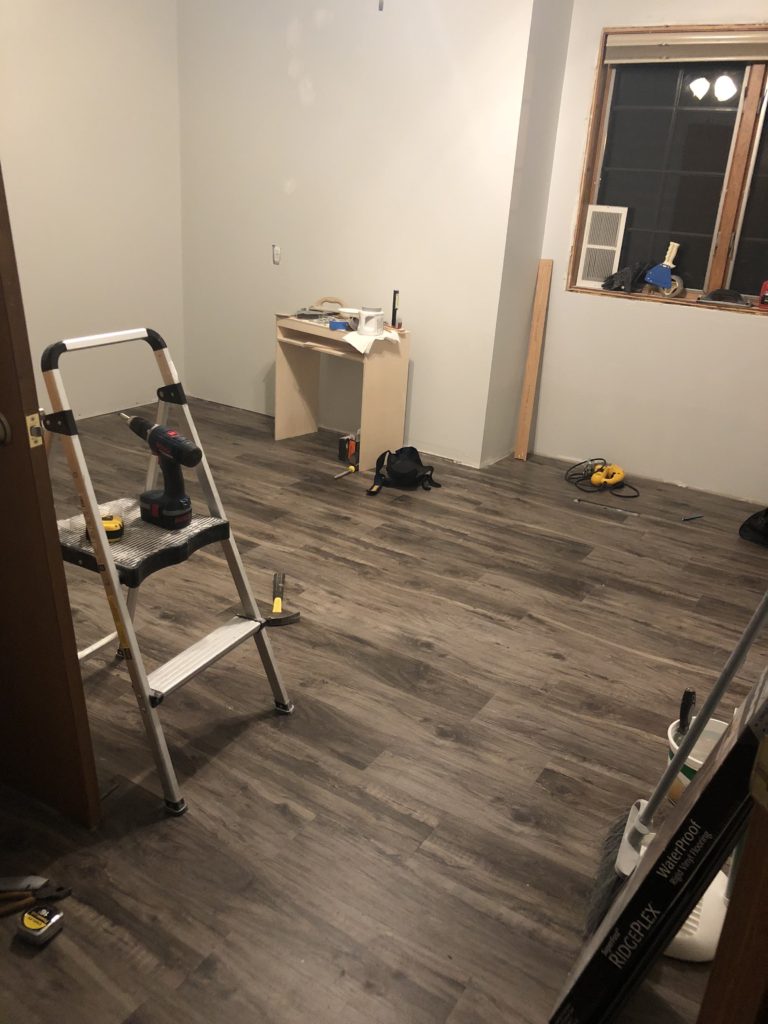 I just LOVE that floor!  Lights are back up, too.  We are adding more of the track lighting and that still needs to be installed.  Plans are for my desk to be installed this weekend! I am getting so excited to move in, organize my supplies and to decorate the space!  Stay tuned…
-Mary