Well, it feels like spring may have actually arrived.  Today it's supposed to be 50 degrees out.  But, it is just a dream.  There is a storm a brewin' and we are expected to get 4+ inches – of SNOW!  Come on.  It is the middle of April for cryin' out loud.  I can't take this any more.  I think I'm heading South, to a beach… Oh yeah, I can't.  I have a play going into performances next week.  Sigh.  Guess I'll have to settle for looking at my display samples for Sea of Textures and use my imagination.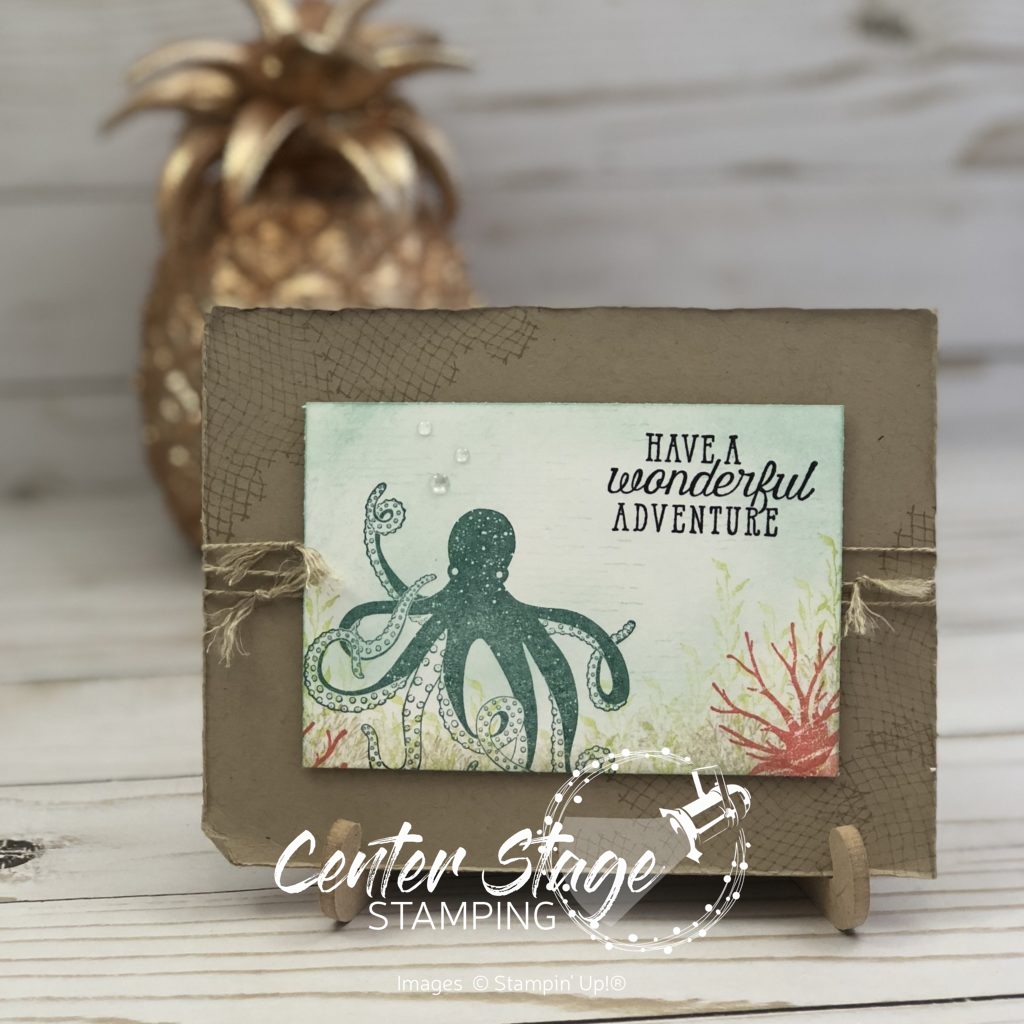 This card used just about every stamp in the set.  I sponged Pool Party around the edges of the panel and added some of the clear epoxy shapes to complete the underwater feel.  I stamped the net and distressed the crumb cake panel and wrapped it with linen thread.
I kept this same feel for this next project.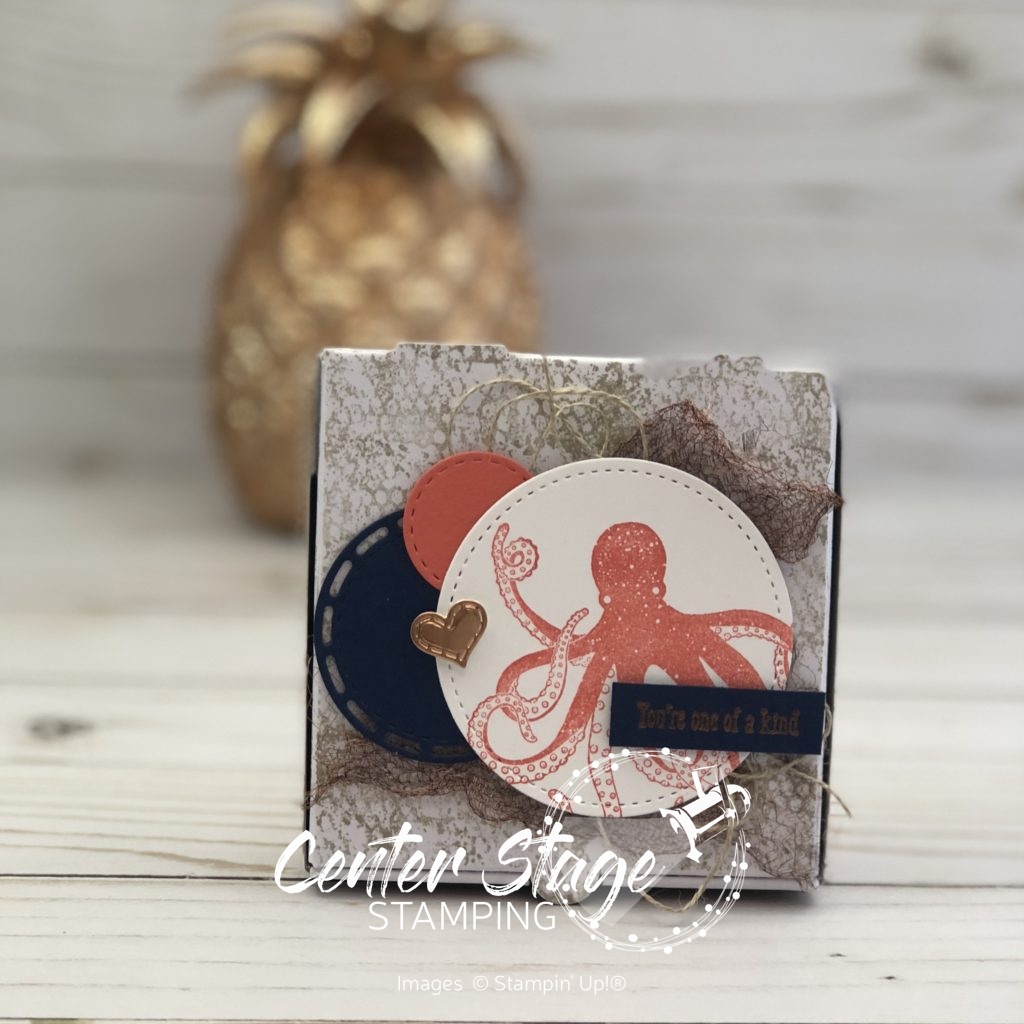 I started with one of the pizza boxes and stamped it in Crumb Cake.  The octopus is stamped on one of the Stitched Shapes Framelits circles.  The other die cuts are from the Stitched Labels Framelits. Sentiment is embossed in copper on a Night of Navy die cut.  I pulled apart some of the Copper Trim to get the netting look and finished off with a bit of linen thread.
I'm off to dream of sunshine, beaches and warmth. Thanks for stopping by! Happy Stamping!
-Mary