Monday we had an early school dismissal due to bad weather.  This meant our rehearsal for the Middle School musical was cancelled.  (Sigh) We really can't afford to lose a rehearsal at this point, so we will make it up on Friday evening.  Yuck.  I really don't like Friday rehearsals.  But, it is what it is.  The show must go on.
So, how about a hint of summertime for today's project? – A fun little Pineapple treat box.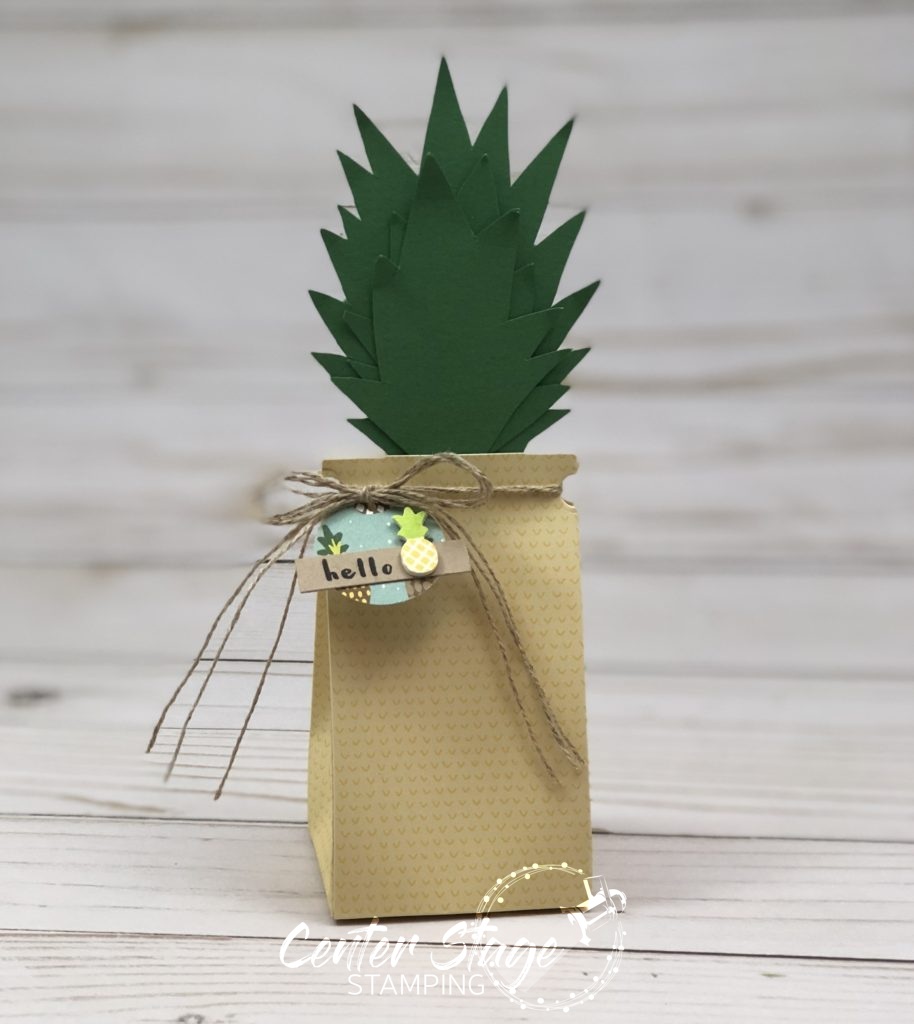 I used the Sale-A-Bration Tutti-Frutti cards for the box.   I started with the card base.  Since it is already scored , I trimmed 1/4″ of one side. Giving me a 8 1/4″x5 1/2″ base.  Next I scored every 2″ along the 8 1/2″ side.  Turned and scored up 2″ o the 5 1/2″ side.  Next cut the bottom tabs so the box will fold together and trim off the extra 1/4″ piece on the bottom.  Hopefully the photo below helps my explanation.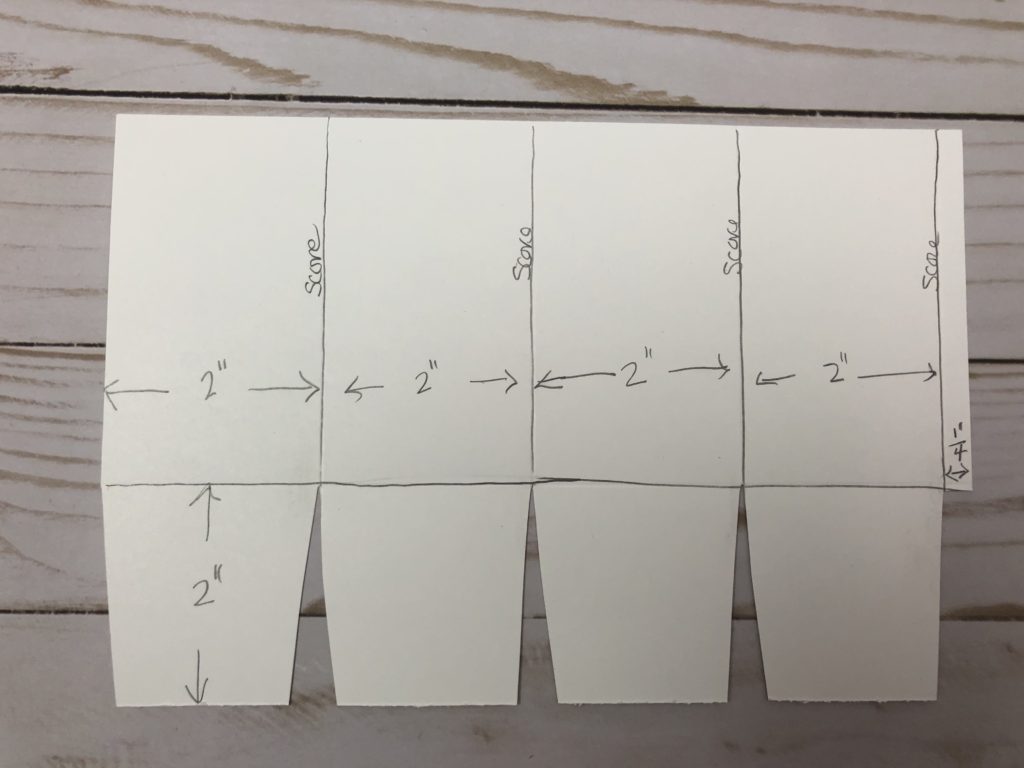 Assemble the box and pinch the top together.  I cut the green top by hand and glued it inside the top before closing it up.  I punched out notches on each side with a 1/4″ hand held punch and wrapped Linen Thread around to hold the box shut.  The little tag features the Tutti-frutti designer series paper and the Fruit Basket set and matching punches.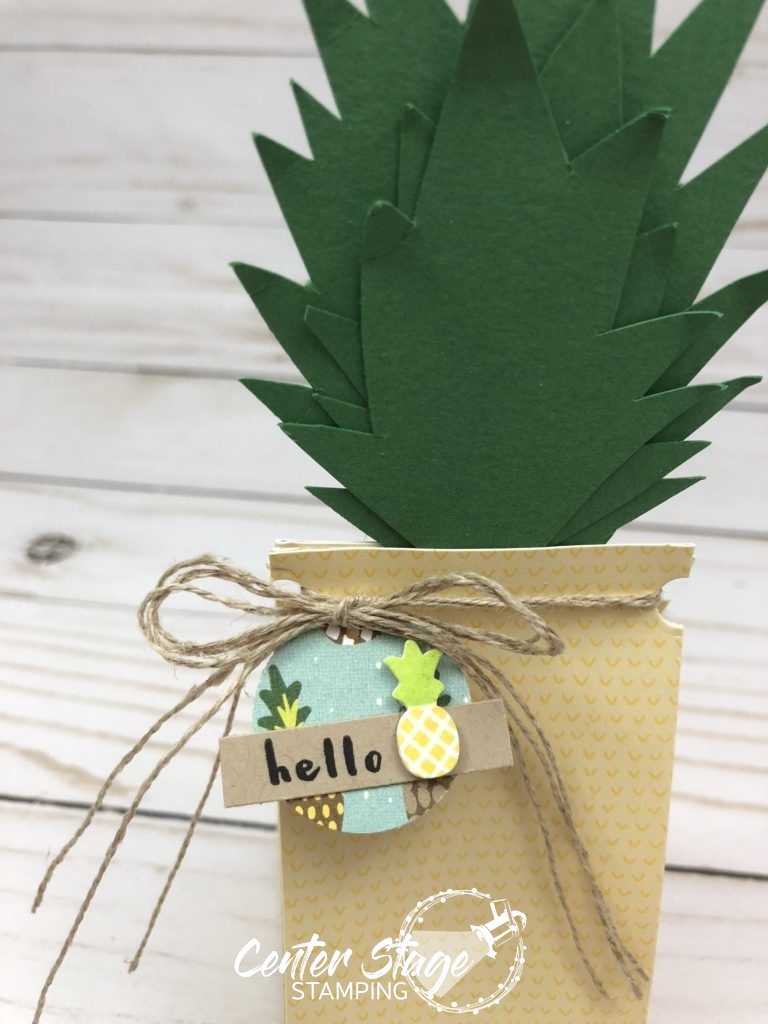 I just love that tiny little pineapple!  A fun summertime treat in the midst of winter.
Thanks for stopping by! Happy Stamping!
-Mary