We are briefly crawling out of the deep freeze. A short respite before we crawl back in. It has been ridiculously cold the past few weeks.  I know, I know – what do you expect living in Minne'snow'ta?  Even though I have lived here all my life, I still don't like winter.  Oh how I long to be warm!  Today's card has me looking forward to summer, when the sun is high and warm and the strawberries are fresh. (sigh) Strawberries also make me think of my daughter, Jess.  She LOVES strawberries.  In fact, once when she was little (maybe 5 or 6) she said to me "Mom, I love strawberries sooooo much.  You should have named me Strawberry Rae Haugen!"    LOL . I still have to fight her for this fruit.
Anyway, let's check out my project.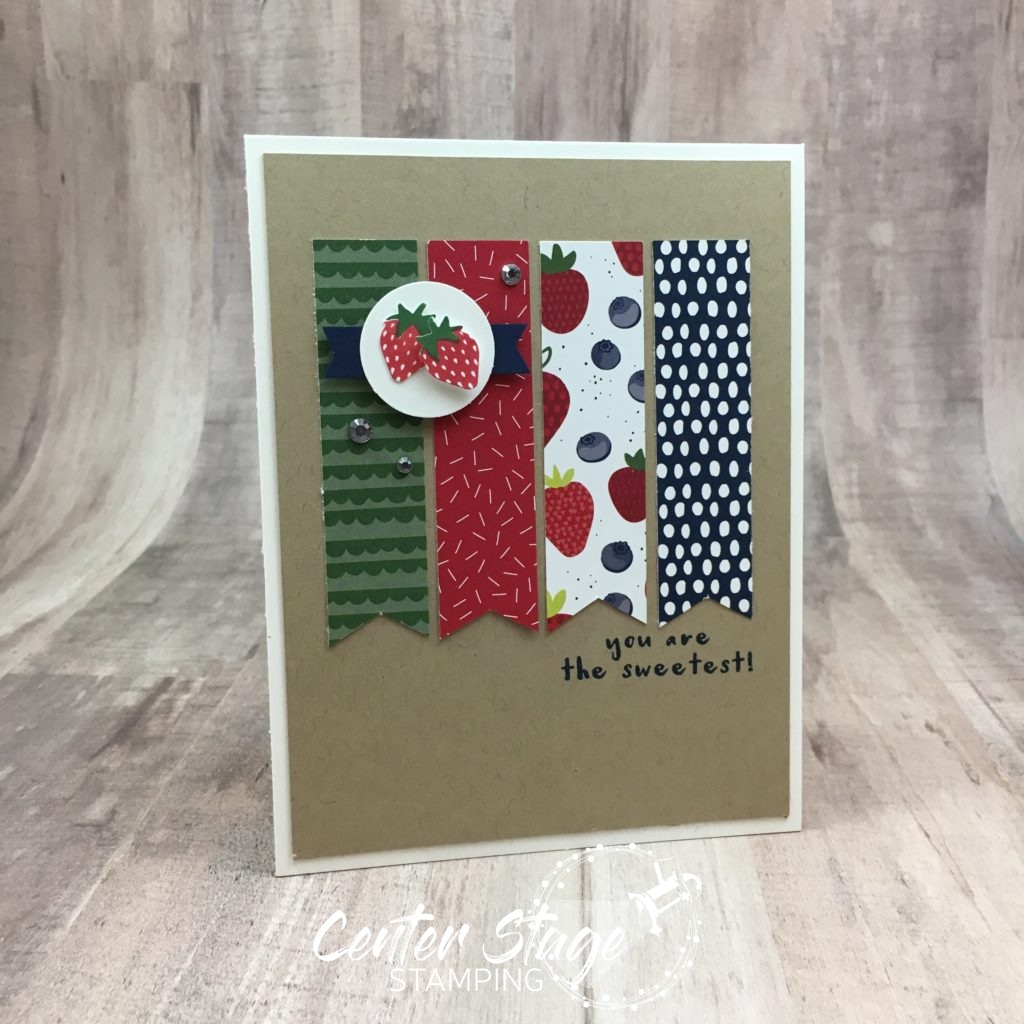 Aren't those tiny little strawberries cute? The Fruit Basket set has the cutest little fruit images. Best thing – there is a coordinating punch to punch them out! The strips of designer series paper are from the Tutti Frutti pack.  This whole pack screams summertime.  I love it!  The little banners on this card are a great way to use up some of those scraps laying around.
Thanks for stopping by!  Happy Stamping!
– Mary