Well, it is May 23 and Minnesota weather is still yucky. I want a spring do over. Remind me why do I live here again? I guess I will just keep bringing out the spring in my craft room by creating with bright colors and flowers. The Everything IS Rosy Medley from Stampin' Up! is currently in a prominent place on my desk.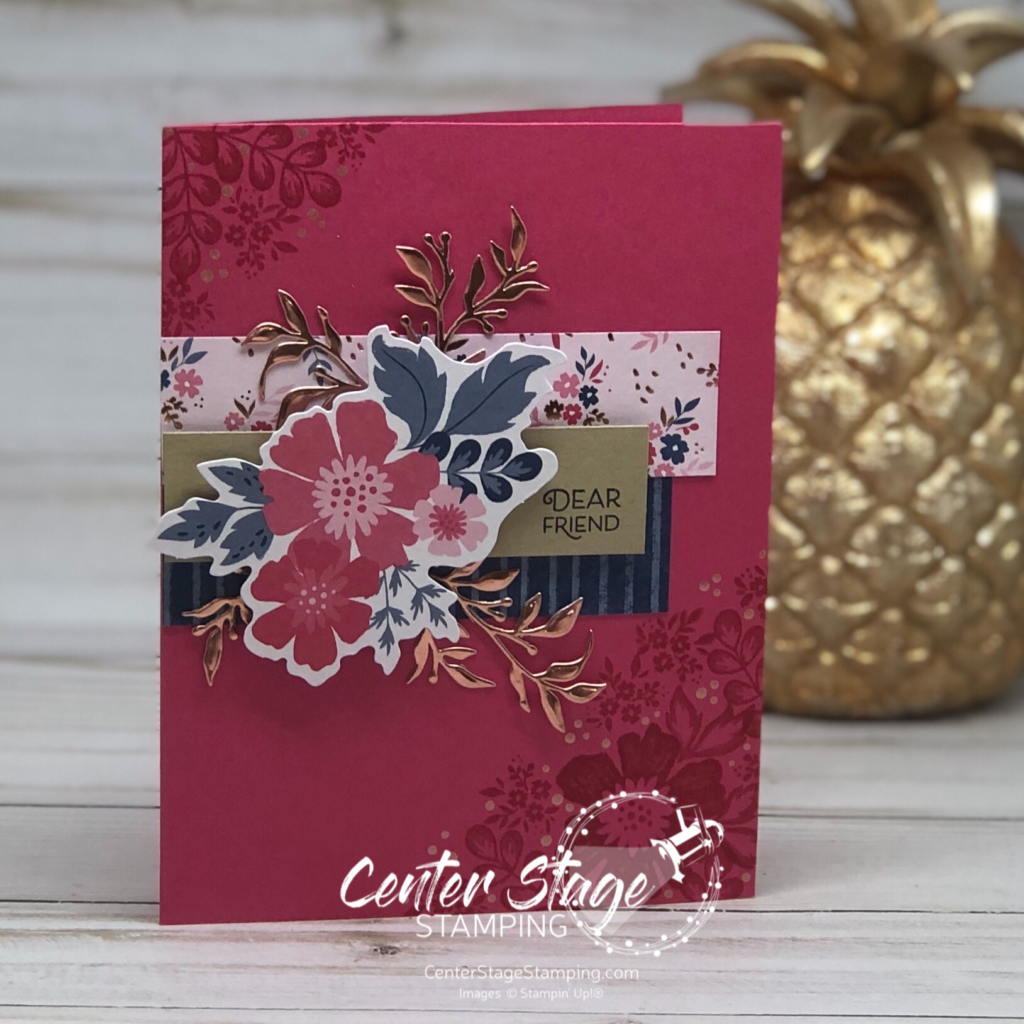 I had to throw in my rose gold pineapple in the back ground again. I LOVE this designer series paper. The Rose Gold accents are just ah-mazing! I need more of it. I added the little dots of Rose Gold shimmer paint with the stylus tip of my Take Your Pick tool. I LOVE the Everything Rosy medley. Especially all the glorious ROSE GOLD accents. It fits perfectly in my studio which is full of rose gold accents. Here's a look at the top corner of my Ikea Kallax shelf: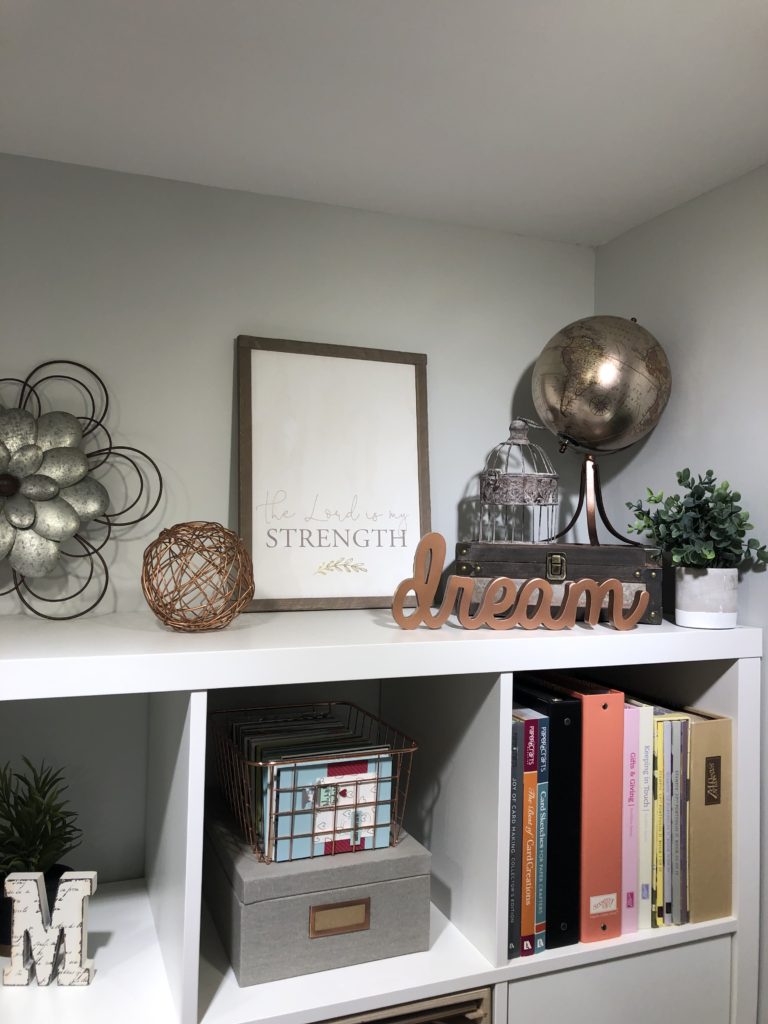 And check out these gorgeous necklaces my friend Michelle over at Stampin' Robin made for me with the Everything is Rosy dsp!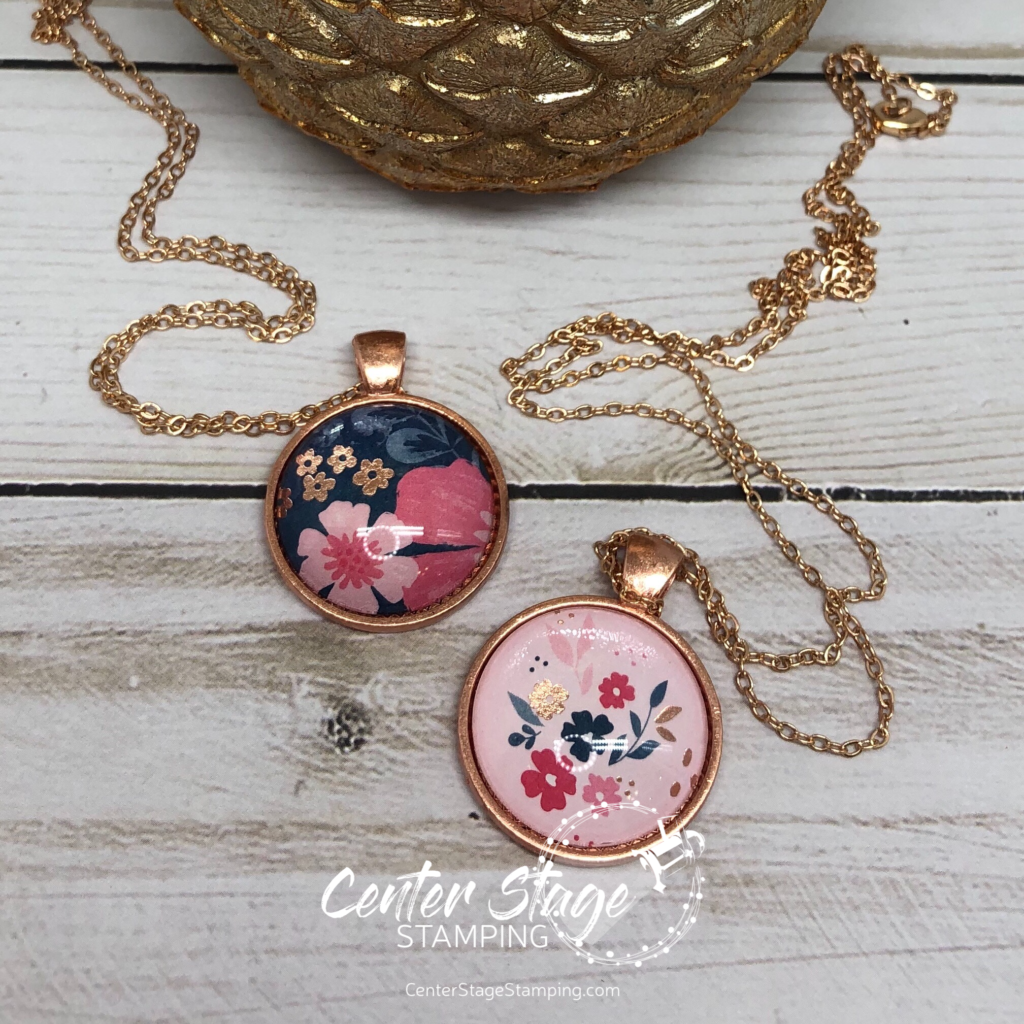 Love, love, LOVE them! Thanks for stopping by. Join me again to shine a spotlight on creativity!